Love Your Car? Check These Apps!
There are certain things that just don't mesh well with driving. Perhaps two of the most popular no-no's are alcohol and cell phones. You really shouldn't combine either one with managing a motor vehicle.
Or should you?
.
.
Apps That Will Make You a Better Car Owner
No, we don't recommend you grab your cell phone while driving.  But there are plenty of ways you phone can come in handy when it comes time to show a little love to your ride.
Check out these top 5 apps that all car owners should download right now.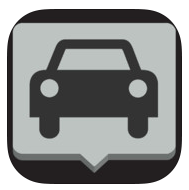 Where Did I Park?
This situation happens to the best of us. You park your car in a gigantic parking lot, mindlessly make your way inside and realize you can't remember where you parked your car when it's time to leave. With this app that's no longer a problem.
You start out by taking a picture and adding some notes once you park. Then a compass helps you find your parking space. The only problem: some parts of this app aren't available in English. Still, most users haven't had any issues using it.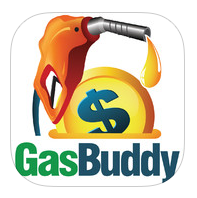 GasBuddy – Find Cheap Gas Prices
Everyone needs to fuel up eventually. When you find yourself in a location you're not especially familiar with, use this app to help you locate the nearest, or cheapest, gas station in the area. This app can even alert you when the gas station you normally use raises its prices.
Waze Social GPS, Maps & Traffic
You probably already have some sort of navigation in your vehicle, but that doesn't mean you can't benefit from this app. It is regularly updated with near real-time information regarding traffic, weather and even police locations.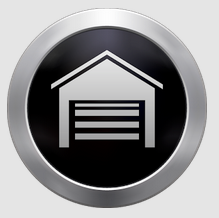 GarageMate
This app has a one-time cost of $50, but it's well worth the price. Once you have it installed, you can open your garage door with your cell phone or tablet, rather than a garage door opener. It works much like a normal garage door opener, so it requires you to be near the garage in order to open it. While this limits its functionality, it also prevents someone from taking your phone and messing with your garage door without your knowledge.
Craftsman Assurelink
This app is admittedly a bit complicated, but if you're willing to get past the initial work, you'll be glad you have it. In order for it to function, you'll have to call a professional for a garage door replacement. And not just any garage door replacement; you'll need a lift kit from Craftsman.
Sure, this app requires a bit more than a trip to the app store.  The features, however, make this app worth considering, even when taking the initial setup into account.
For instance, you'll have added peace of mind knowing that you will get a text alert if your garage door is opened while you are away. You can even turn the lights on and off when you're not at home.
Park These Useful Apps on Your Phone
Make your life a little easier and your ride a bit more enjoyable. These apps might make traffic enjoyable and gas prices seem less outrageous.  Ok, maybe not; they aren't miracle workers – but these apps will be enjoyed by car lovers.
Jason Halverson is a tech junkie. He also happens to be a car aficionado. He loves the fact that he can combine these two passions! When Jason isn't in the garage or app store, he is probably out walking his dog.
[accordion title="image source" id="id-here"]
Featured images:
 

License: Image author owned

 

License: Image author owned

 

License: Image author owned

 

License: Image author owned

 

License: Image author owned
[/accordion]