Android dual display Medias W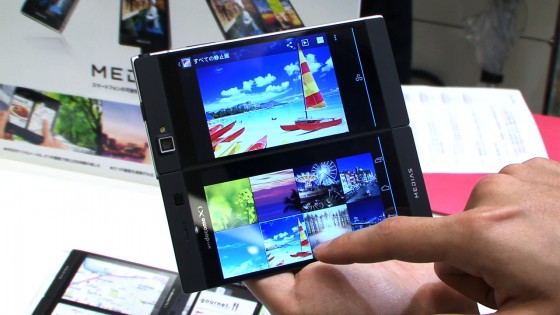 [youtube link="https://youtu.be/_DQ4RDQMg8I" width="590″ height="315″]
Phones with two screens are among us, Docomo has recently just showcased the dual screen android phones.
the Medias w  with dual touch screens which features two 4.3 inch displays, with a dual-core 1.5GHz cpu,
which runs on android 4.1 with a 8.1 mb camera .
Android dual display Medias W
When you rotate the device horizontally the bottom screen acts as a full keyboard, which makes typing as
easy as ever in a touch screen, which will be great for bloggers and people who text .
The best feature which i really enjoyed in this demo when displaying pictures, and the multitasking you
can do in this and the upcoming updates would mean more amazing things.
Source : Diginfo