Bizarre Cleaning Gadgets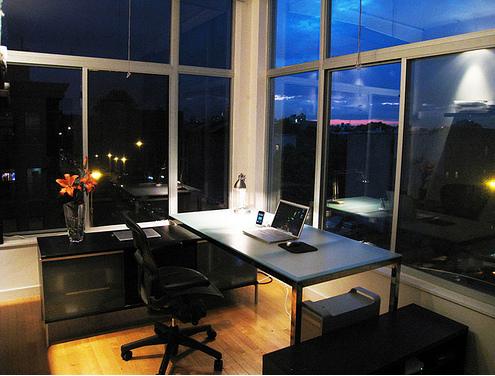 Bizarre Cleaning Gadgets To Get For Your Office This Year
Grime getting you down? Well, with these bizarre gadgets, your office is sure to get the spring clean it's been waiting for since – well – since you first started working there! These gadgets will not only bring cleanliness to your workplace, they will bring hours of entertainment, maybe too much! Yes, merely browsing through these exciting gadgets made me eager to clean my rather grubby desk. And the best part is you don't even have to leave your seat when using them. Intrigued? Without further ado I give you: The must-have office cleaning gadgets of this year.
USB Vacuum Cleaner.
Those little USB ports in your computer can do a lot more than simply allow you to upload data. Already we have the USB lava lamp and Star Trek web-cam but now there is … the USB vacuum cleaner. Move aside you impractical and oversized hoovers, here comes a much more convenient – and rather endearing – alternative. The remains of that BLT sandwich you probably shouldn't have eaten at your desk need not be a bother any longer. Plug this wondrous gadget into your USB port and BANG: The crumbs are gone.
Evriholder Slipper Genies.
Cold Feet? Dusty Office? Behold your salvation. These slipper dusters will keep your feet warm in those colder months, but ensure your tile or wooden floor is forever dust-free. Perfect for those who have dust allergies but just can't quite find the motivation to dust as much as they ought to. Who knew that just by walking about the office you could also sweep up all that troublesome dust? And, they come in assorted colours!
Cyber Clean.
Wet wipes for your keyboard. We have all been held guilty at some point for spilling a beverage or two onto an unsuspecting keyboard. Of course there are other wet wipes available but many do have a habit of leaving a trail of residue in their wake. We only just dried our hands off in the office toilets – they didn't need another round of soap! With these mini-wipes you won't be worrying about that overpowering waft of lemon surrounding your workplace either, they're unscented. Clean keyboard, no lemon stench.
Self-Cleaning Windows.
They sound too good to be true. Yet, some wonderful human being has taken the time to make our fantasy a reality. No need for employers to fork out on those nosy window-cleaners.  These windows clean themselves. Yes, really! When daylight comes, it reacts with the window to break down any organic dirt on them. When the British weather decides to descend, rain acts as a rinser, leaving your windows squeaky clean. Good morning sunshine, the office says hello!
There really is no excuse to have a dirty office with these exciting new additions to the gadget market. Together with the services of office cleaning London, your office can remain clean and fresh all through the year. So boost the productivity of your employees, by keeping the likelihood of illness caused by grease and grunge to a minimum. Pop on your slipper genies, dust your way to the nearest computer, and order in one – or maybe all – of these little cleaning gadgets!
Do you have any of your own bizarre office cleaning gadgets to recommend? Comment below!
Featured images:
mage source
Grace Fox loves nothing more than popping on her slipper genies and pacing about the library, jotting down ideas for her next blog. She writes for Evo Cleaning.