Most Famous Film Cars
When you take a look at the iconic films over the years, all the great moments on the Big Screen, the Men, the Girls, the gadgets and of course the Cars you quickly realise that the vehicles in films always seem to play a pivotal role some cars become popular because of the films they are shown in, other become icons of the generation.
So let's talk about the great car films and of course what the car was!
The Italian Job
The Mini Cooper was always a popular car in Britain and across Europe in the early sixties, and then in 1969 Peter Collinson directed a film starting a young Michael Caine, the Italian Job. It's a film that has lasted generations; one which even the modern remake has not been able to stand up to. The film revolves around three mini cooper cars and the plan to steal a gold shipment from the street of Italy. Once you watched it, it makes you want to get into a old mini and test your driving skills.
Smokey and the Bandit
Good old fashioned American humour as Burt Reynolds "the bandit" has the job of moving a tanker of beer across the country, hot on his tail is the sheriff. The car of choice the Pontiac firebird. Great film, great car and some great car chases.
The Blues Brothers
Another classic film from the 1980's where Jake and Elwood Blues put together the old blue band to save the home which they were raised in.  The film used 13 different cars as the Bluesmobile all were former police vehicles and patrol cars.
The Cannonball Run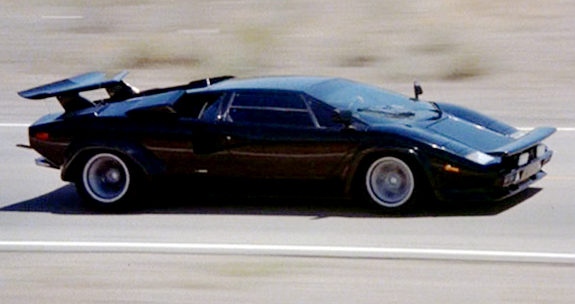 Burt Reynolds again starring alongside Jackie Chan and Roger Moore as competitors undertake an illegal race across the United states. Too many cars to mention but a light hearted film, a classic comedy.
Cars
One of the best films to come out of Disney and Pixar, The Hot shot racing car Lightning Queen is set to win the piston cup and then gets lost in the middle of America only to learn a little compassion some manors and above all some driving skills. This is probably the best car movie for children ever produced.
Black Limousine
A film off the beaten track but still one of the latest classic car films. It's a ghost story set in the city of dreams. Starring David Arquette this drama has a twisted plot and ending which means it often needs to be watched more than once to get the full grasp of the movie.
Featured images:
 

Image courtesy of MyBlogGuest

Image source: SmartPhotoStock
The Article was compiled by Jag from Finishing Touch Cars who regurally writes about Car, Bikes and Limousine hiring his particular favourite is Mercedes hire.