HTC one m8 features a 5-inch full HD display with Corning Gorilla Glass 3 protection
The new HTC One M8 is a phone to look forward to, and looks stunningly vibrant and colourful. It was among the polished pieces revealed at 2014 Mobile World Congress. The brand HTC is in sync with colour, vibrancy and efficiency apparent in the previous HTC One and Butterfly. The world is looking forward to HTC One M8. Let us dig into the specs and sketch out the incredibly unique features.
Design:
On the thought of a new HTC phone the first image that will surface is a grand design. HTC One M8 looks polished, and if you flip the phone, you will be pleasantly surprised with the shiny rear finish. Sources have said that the phone sports one of the most marvellous designs in recent times. The mystery behind the phones sparkling demeanour is the increase in metal layer. The earlier HTC One phone had plastic on the curves, and now with HTC One M8 it has been replaced with radiating metal. HTC has used a zero gap manufacturing design technique which simply means a uniform design with no pathway for roughness, and to achieve a non hindering feel effect the company has used bits of plastic.
HTC One M8 has microSD card compartment, and is an advanced storage feature. The microSD segment enables additional storage room; the new HTC One M8 is bigger than the previous HTC One. Its impressive dimensional features are 146.36×70.609.35mm, and weighs 160g. It is taller than its predecessor by a good 9mm and the increased depth and width dimensions are 0.5mm and 2.4mm. The phone sparkles to the core and is amazingly soft, and the curves are softer than the previous piece.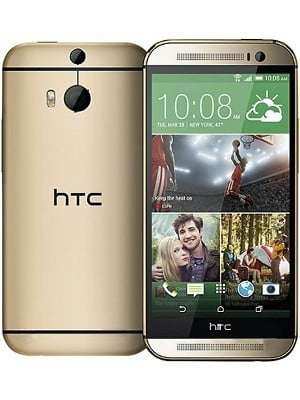 Hardware:
HTC One is engineered with innovative quad core Qualcomm Snapdragon 801 chipset with a 2.3GHz operating capacity. The phone for Asian markets will run on 2.5GHz capacity. The interior memory capacity is 2GB RAM and the storage volume is a massive 128GB contributed by microSD expansion. There is a 50GB online storage volume on Google Drive, and all users have to do is open the Google Drive app and sign in. The extended storage volume via Google Drive and microSD expansion makes HTC One M8 a fierce contender in mobile market. Those who appreciate the 2013 HTC One to the core, the new HTC One M8 is a superior devise with regard to screen quality and versatility.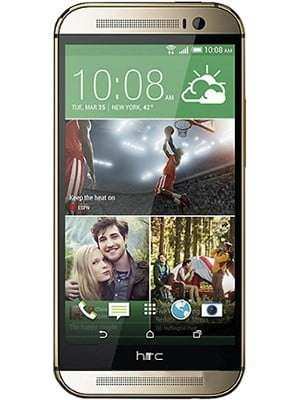 Display:
HTC One M8 is equipped with 5 inch display with 1920×1080 pixel resolution and its pixel density is 441 ppi. Like other HTC phones, One M8 offers a super sharp and crisp resolution, with lots of colour and spark. The display is LDC type and the glass used is the sturdy Corning Gorilla Glass 3 that protects the phone from scratches and the viewing angles is also great. The auto-brightness power is exemplary, to the hilt, HTC One M8 is a mind blowing phone for brightness quality, and is better than the earlier product. Viewers can spot every fragment of white and colour light in detail.
Software:
HTC has used new software in HTC One M8 called Sixth Sense, and is the latest version of HTC Sense. It is not a major change from its predecessor, just an improvement in terms of efficiency. The principle behind Sixth Sense is to simplify the movement of icons and also cleaning up fonts. It is just a simpler mode of app arrangement, and also brings colours to default apps. The communication gap will have a colour and the media apps another shade.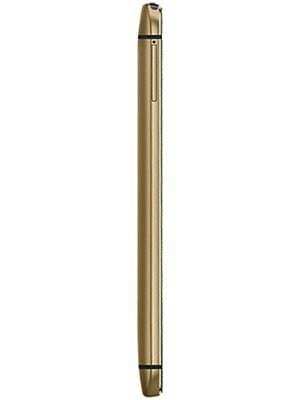 Features:
BoomSound is a signature feature that separates HTC One M8 from other phones. HTC is appreciated for its excellent acoustic rhythm and BoomSound offers the best smartphone sound quality.  The speakers on front grille are engineered differently, the size of micro-grilled speakers vary, which makes the BoomSound speaker emit 25% greater noise output. A greater 25% sound emission implies higher volume while browsing through YouTube and fun games like Real Racing 3 or on your Asphalt 8.
BlinkFeed is a more organized method of app segmentation; it separates social feeds and news in a more customized manner. The tile arrangement is an up gradation from the past, and there is fluid scrolling action that scrolls behind on-screen controls and short cuts. Users can use BlinkFeed where apps are compartmentalized or even toggle over to the regular home page. The toggling between Homepage and BlinkFeed screen is contributed by the power of Android 4.4 KitKat.
TV App:
TV app is an elevation from the past; it offers live sports section, integrated twitter feeds, where users can view all the latest updates from fans conversations. What is unchanged is it provides updates on TV program suggestions and supports IR blaster.
Motion Launch Gestures:
A new feature in HTC One M8 to watch out for is Motion Launch Gestures, the working of this feature is the fitment of hardware in sensor section of M8, to enable a series of interactions, without even having to tap standby button. To unlock users can double tap the button, and also swipe to home page or BlinkFeed, and to toggle between various screens, there is no requirement of pressing button.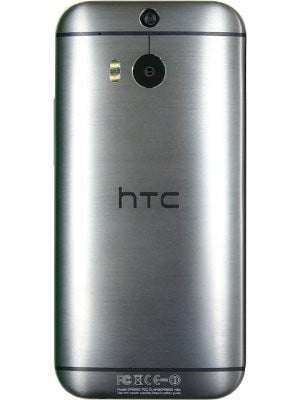 Camera:
An innovative camera feature inserted in is Duo Camera, on the back are a two lenses, an additional sensor to capture resolution depth and main Ultra Pixel sensor to shoot images. It is a 4 megapixel resolution camera, and the main concern is the zoom or crop capacity is not as potent as other top quality phones. The capturing speed is splendid, and users can be assured that they can shoot any image they desire. The flash output is twin tone type, and is stunning; users can capture various skin tones and objects from a close distance. The camera works well in all light backgrounds
The video capturing output is phenomenal with full high definition capture, for fast moving objects there is a full HD 60fps option. There are high dynamic range and slow motion videos as well. Users have the liberty to pause recording and carry the background to another location. HTC One M8 is not a great choice to shoot slow motion videos.