Asus G46 VW 14 Inch
Introducing the new gaming notebook from Asus the new redefined gaming ultra portable notebook , the 14 Inch Asus G46-VM the most compact gaming notebook available.
The new Asus G46 notebook comes with three choices for processors the i7 3630qm or the i5 3230m /3210m processor.
The G46 comes with a 14.0″ Display which features EWV(1355×768) or the HD+ (1600×900) Led Backlight also the lcd panel will be without glare.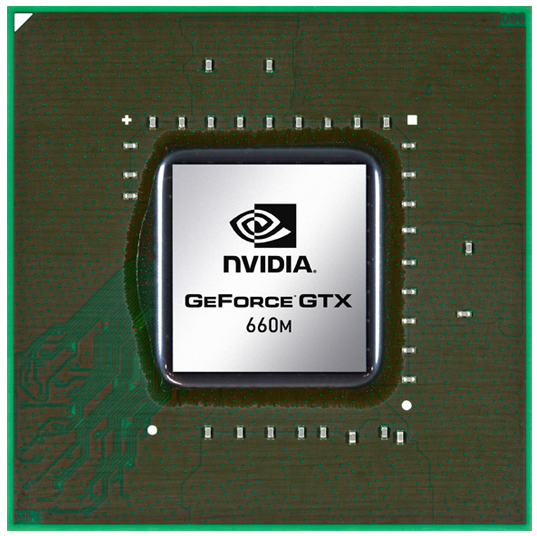 The G46-VW comes with the nVidia Geforce GTX 660m with a 2GB GDDR5 Vram with optimus great for battery life, looking at the cpu and the video card in this bad boy, you won't have any problems running any recent game in high settings.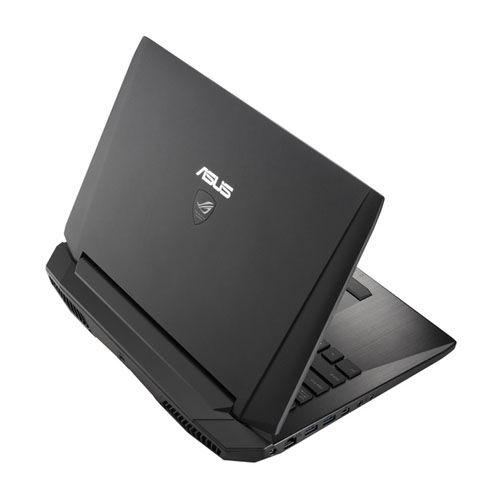 The notebook also comes with the Intel HM77 Chipset under the hood, including a DD3 1600 MHz SDRAM memory which can be up to 16gb with (8 GB x 2)
Integrate with the 802.11ac or 802.11 b/g/n wireless, also there will be an optional built in bluetooth v4.0+HS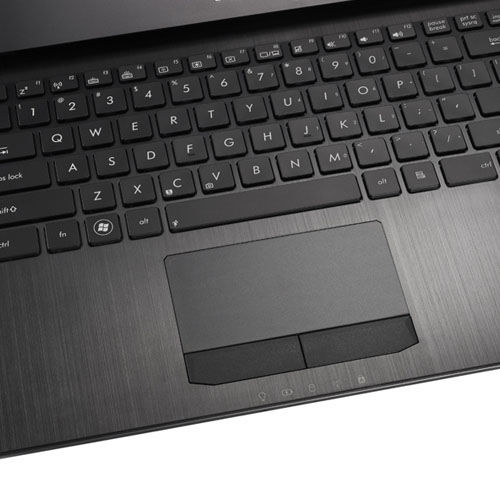 The Asus g46-VW will feature a Scissor Feet Touch pad with very responsive buttons and a solid feel which will have a late multi touch touchpad for easy navigation in your day to day web experience.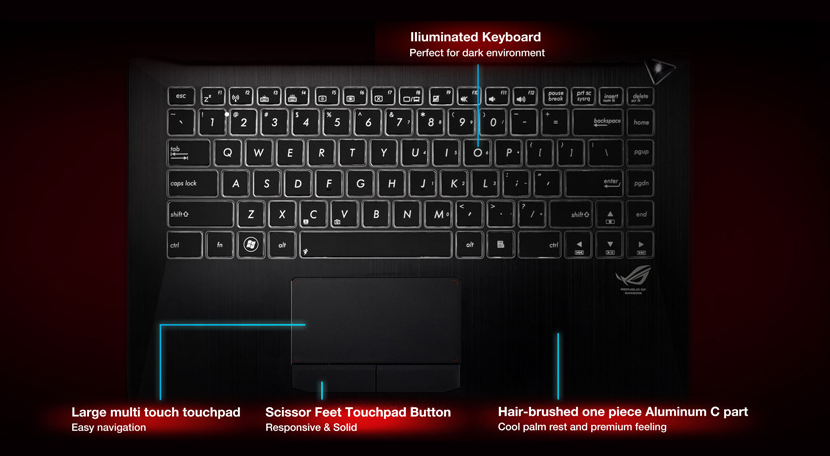 The palm rest has a very premium soldi feeling with a one piece hair brushed aluminum c part.
The keyboard has a illuminated function which is perfect for dark environments.
The keyboard and the rest palm is build for gamers in mind with a soft palm rest with an ergonomics in mind keeping long time gaming comfortable without the fatigue.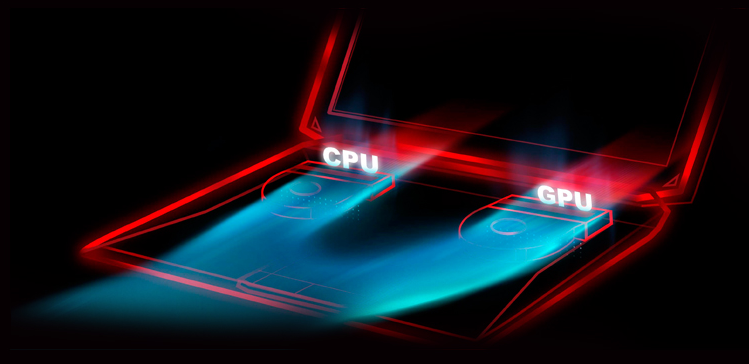 When it comes to gaming notebooks especially this small with all that power inside you really do need a good cooling or else you will catch on fire.
Asus has built this notebook with dual rear venting exhaust, the dual fans push the hot air out to the rear so you wont have any of the heat going on the sides, keeping in mind if you have the notebook in your lap you won't be blocking the vents anymore.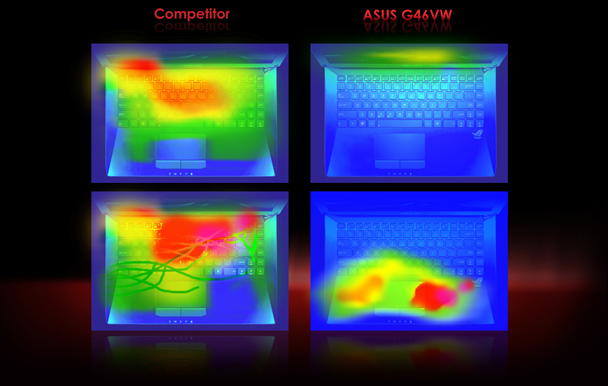 As you see in the picture above a normal notebook with one vent only one way for the air to go the whole notebook gets terribly hot, with this new innovation the notebook stays cooler and longer life span.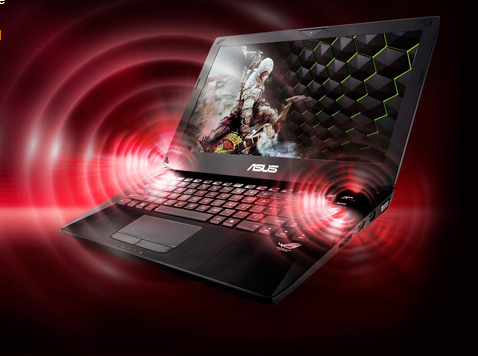 With gaming you need great sound thats why Asus has done some extra things to take the audio further with the SonicMaster you will be able to hear the lightest footsteps.
[styled_box title="Full Specifications" class="sb_orange"]
Processor: The Intel Core i7 3630QM Processor or  i5 3230M  or 3210M Processor
Operating System: Windows 8/ pro
Chipset: The intel  HM77
Memory: DDR3 1600 MHz SDRAM, max 16 G
Display: 14.0″ HD with EWV (1366 x 768) /HD+ (1600×900) LED Non-Glare
Graphics: NVIDIA GeForce GTX 660M 2GB GDDR5 VRAM
Storage: 2.5″ SATA
500GB 5400/7200 With 128 G SSD
750GB 5400/7200 With 128 G SSD
750GB 7200 With 8 GB SSH
1TB 5400 With 128 G SSD
Card Reader: 3 in 1 SD and MS and MMC
Camera: HD Web Cam
Networking: Integrated 802.11ac or 802.11 b/g/n
Built-in Bluetooth 4.0+HS (Optional)
Audio: Built in 2 speakers and mic with the ASUS SonicMaster Lite Technology
Battery: 6Cells 6260 mAh 69 Whrs Polymer Battery
Weight: 2.5 kg with battery
Interface: 1 x Microphone-in jack
1 x Headphone-out jack (1 x SPDIF)
1 x VGA port/Mini D-sub 15-pin for external monitor
3 x USB 3.0 port(s)
1 x RJ45 LAN Jack for LAN insert
1 x HDMI
1 x mini Display Port
1 x SD card reader
1X AC adapter plug
1x Thunderbolt port (Which is Optional)
[/styled_box]
The As us g46 comes with great viewing angels with a 140 degree viewing angle.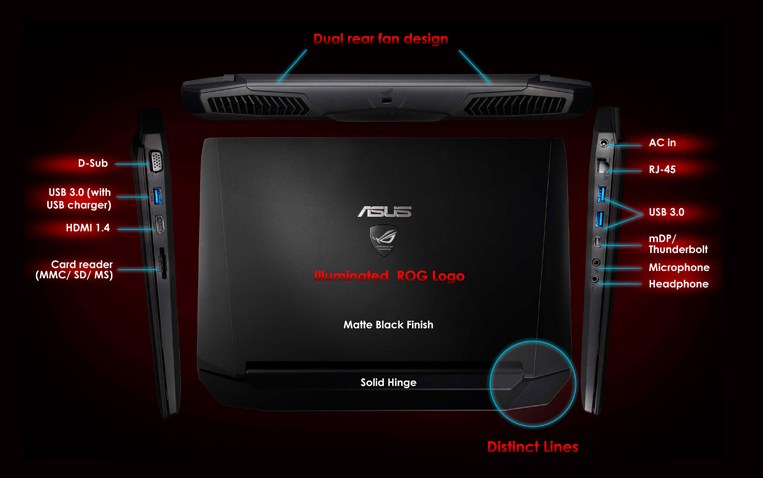 The image above shows you the interface
source: rog