Creating a Facebook Page For Your Business or Website Tutorial
Facebook Page
This tutorial will show how to create a Facebook page for your business or a website/blog.  By having a Facebook page you increase your chances of your business growing much more gaining new clients having more traffic to your website.
Step 1
For a website you have to click on the "Brand or Product"  For other type of businesses please choose from the lists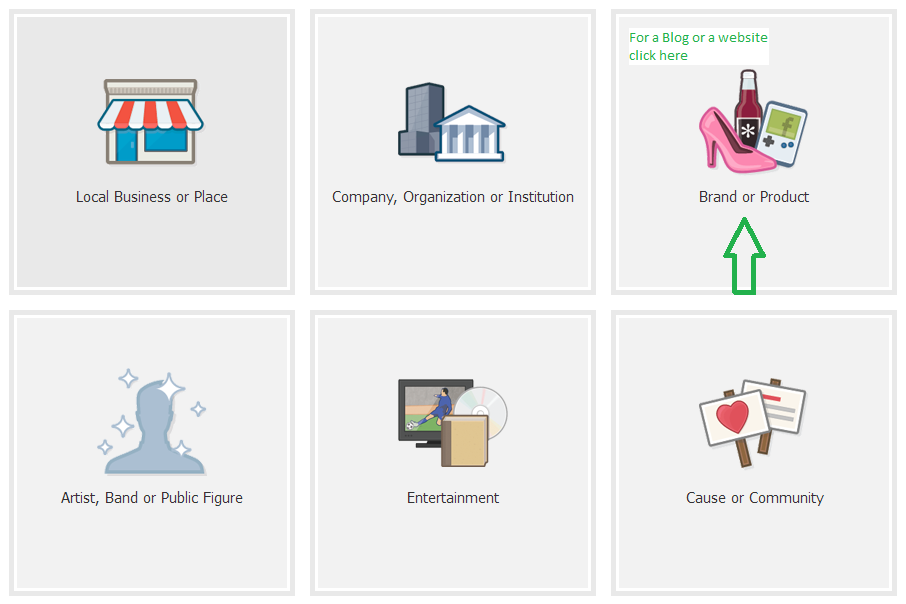 After you click on "Brand or Product, on the category scroll down select Website.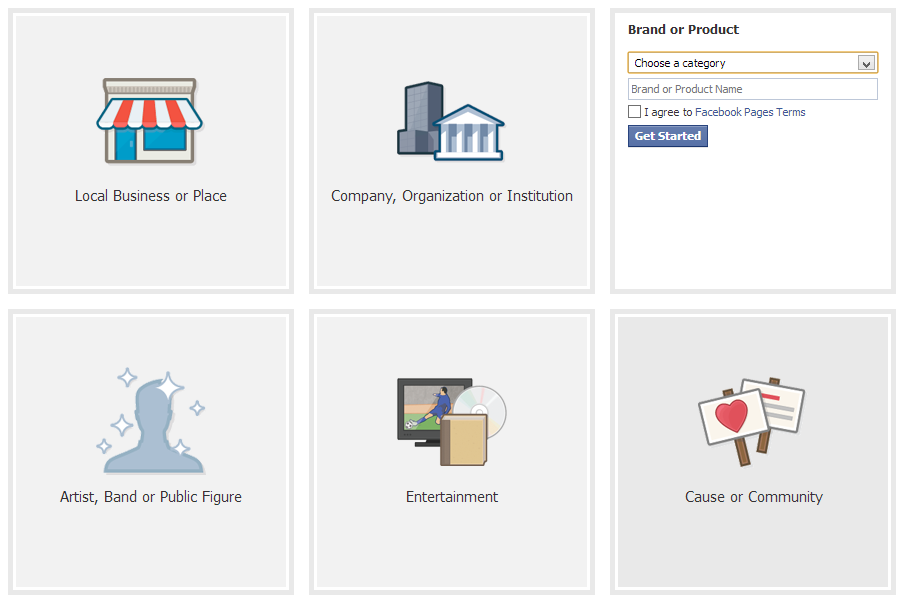 After you chose Website on the second row enter the name you wish for your page , and click I agree to Facebook Pages Terms
Step 2
If you don't have a Facebook account please register a new one after you are done filling the form click Sign Up Now
If you do have a Facebook account please click I already have a Facebook account and login with your account.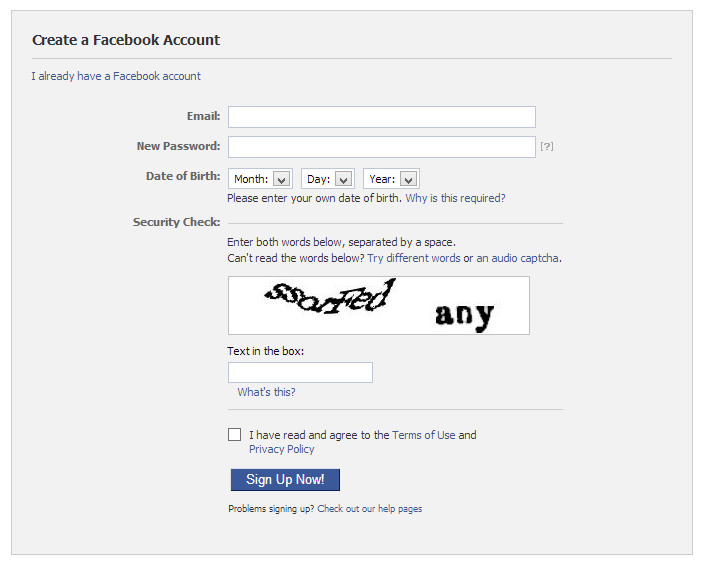 Step 3
After you have finished Registering your account, you will be brought to this page where you have to complete four easy steps the first one is you have to upload a profile picture business logo, click save photo or skip if you don't have a logo ready.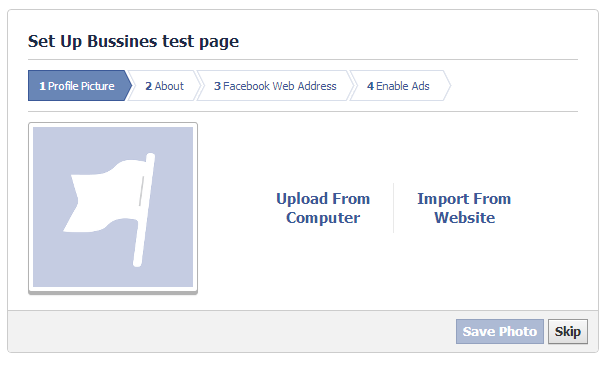 At the "About" step please fill out the description of your business and your website address at the bottom click that " This page will present a real business" Check Yes and click Save Info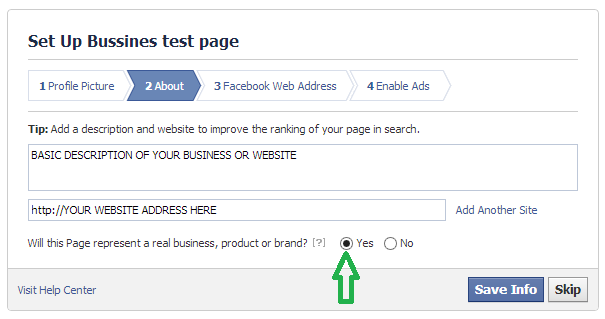 At this step enter a name of you business  how you would like it to appear on Facebook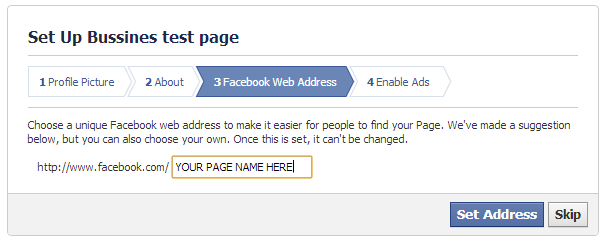 The last step here is to enable ads , for this you can click skip as you can do this at a later time, if you wish to do so after you page is all complete.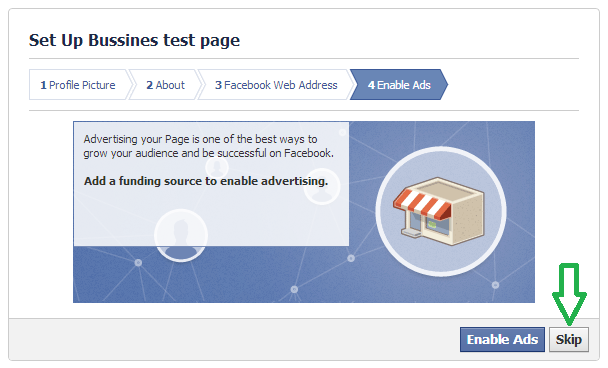 Step 4
Step 4 is going to be all about choosing a username for your Facebook page example: "facebook.com/MyPage"
At the admin page hover over "Edit Page" and click on "Update Info"

Click On Update Info and it will take you to the Basic information page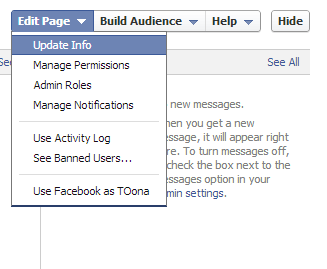 On the Basic information on the right hand side you will see username: click on create a username for this page

Enter a username and see if it is available

Then if your name is available you will see this pop up click confirm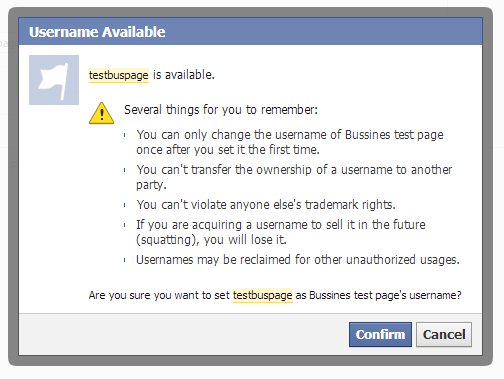 You are all done , Congratulations now you have a Facebook Page
This is a High Tech Point Tutorial