It's time for the newest refreshes of the iPad and iPad Mini to be announced. While no one knows when the iPad 5 and iPad Mini 2 will be announced, rumors are swirling around the Internet about their upcoming announcement, and what these new iDevices could have in store.
iPad 5 Rumors
The iPad 5 will be lighter and thinner than the previous generation. This would make sense since each new iPad gets lighter and thinner. With a majority of rumors stating it will be about .055mm thinner and around twenty-five to thirty-three percent lighter than the iPad 4.
If the new iPad 5 is lighter and thinner that would also mean that there is going to be a positive affect on the battery life of the new iPad. With its smaller build, the battery life would, one would hope, last longer than they do now in the Ipad 5's slightly larger siblings.
An even more exciting rumor is that the new iPad 5 would be capable of wireless charging through the device's smart cover. This rumor flows from a patent that was filled by Apple entitled "integrated inductive charging in protective cover". The smart cover would act like the battery source for the iPad, but that probably also means the smart cover must be charged, as well.
A tune up under the hood also seems like a no-brainer. With either a beefed up version of the A6X processor, or something entirely new, is expected. Also look out for a higher resolution camera. 8mp for the iPad 5 looks like a safe bet. While storage options, from 16gb to 128gb, will likely stay the same.
So, what is the next generation iPad going to cost you? No ones can be 100% sure, but considering that Apple has stayed with the same pricing structure since the beginning, look for that not to change.
iPad Mini 2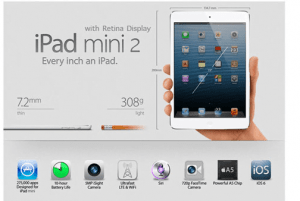 The biggest rumors surrounding the iPad mini 2 is whether or not it will be getting big cousin's retina display. While some reports say it will get a resolution upgrade, almost everyone agrees it will still fall short of having a retina display. Saying it will continue to use the same 7.9inch display with 1024×768 resolution.
While others point to a lower resolution Ipad Mini 2 arriving later this year, with a retina display iPad Mini 2 arriving next spring. This seems unlikely since Apple likes selling its products for a year.
The design of the iPad Mini was a new design in the entire iPad line-up, and it's likely that the new iPad 5 will take its design from the original Mini. With that in mind, it does not look like a new design will be in the cards for the iPad Mini 2, but maybe just a small tweak of its current design.
While it does look like Apple will try slimming down the new iPad Mini as it does with its entire line of mobile devices with each new refresh. So a slimmed, lighter iPad Mini is certainly in the cards. With no major design changes, you should still be able to use your current accessories, like the iPad Mini keyboard cases, and not have to dish out extra money for new ones.
As for the processor, look for it to get an upgrade to the A6X, if it does get the higher resolution. Storage will most likely say in the same range as the current iPad Mini.
The iPad Mini 2 should also stay in line with the current iPad Mini's pricing structure.