Microsoft Working On Set-Top Box That Could Rival Apple TV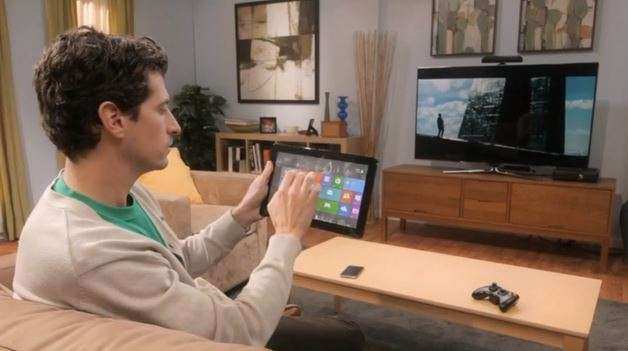 Microsoft Working On Set-Top Box That Could Rival Apple TV
There has been an enduring rivalry between Microsoft and Apple when it comes to computers. And if rumors were true, Microsoft may once again be competing with Apple in the video streaming arena.
Apple has been focusing its efforts in improving its very own Apple TV since last year, and Microsoft won't just be watching from the sidelines. According to rumors, whose sources remain unnamed, Microsoft is working on a prototype of a set-top box that many believe will be called "Xbox TV."
Supposed Xbox TV features
One report suggests that Microsoft is actually using its existing Xbox Live platform to support its very own set-top box. Accordingly, existing Xbox users may utilize their Xbox Live credentials to gain access to media streaming. It has also been said that the small set-top box will boast components of Windows 8, can stream live TV, may enable users to play casual games, and would likely be integrated with Kinect technology, allowing for motion- or gesture-based control system. Simply put, the rumored television will be like a stripped-down version of Xbox, only it is intended for media and not games.
Although Microsoft's set-top box appears to be in the same league as that of Apple TV and Roku, it may have to work harder in terms of pricing. Some sources say that the Microsoft device will be priced at around $99, which is the same rate as Apple TV without online subscription at the moment and way higher than Roku's $49 subscription plan.
Conflicting claims
While the hearsay about the Microsoft media streaming device is still ongoing, a source speaking to the Wall Street Journal noted that Microsoft may not actually move forward with the set-top box. The source said that the software giant indeed made a number of iterations on the Xbox TV, yet they are not thrilled with the results. Likewise, Microsoft fears that going forth with the media streaming device may cannibalize the sales of Xbox or vice versa. The source simply suggests that the Xbox TV may not see the light of day in the market, especially now that an entirely new Xbox will be set for announcement on May 21st.
Of course, all these are guesses and Microsoft has not yet released an official statement about the supposed Xbox TV. Hopefully, the software giant touches upon this set-top box tattle and find the time to reveal details about it during the unveiling of their new next-gen console on the 21st of May.
Final words
There is nothing bad about the idea of Microsoft working on an Xbox TV. After all, the video streaming arena is still a wide field that welcomes new competitors. However, as Paul Tassi of Forbes would like to put it, it will be preferable if Microsoft will just focus on upgrading its existing Xbox by integrating the speculated capabilities of the Xbox TV into the said game console and reduce its price so that it will fare up better against PS3. Better yet, if they insist on developing and releasing their own video streaming device in the near future, they should give it a different name so that fans will not associate it with the gaming console that have a catalog of games.
This post was penned by Ericka, an avid writer who is interested in writing about technology-related subjects. She is also a regular contributor for Moving Pictures, an aerials Edinburgh expert.