Top 5 IPhone 5 Games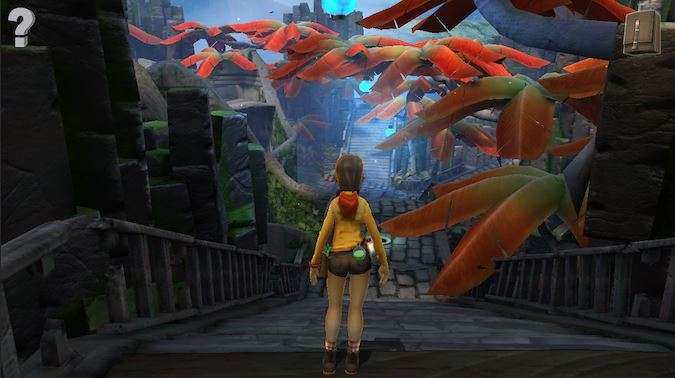 Top 5 IPhone 5 Games
iPhone 5 was one of the most anticipated Apple products up to until its release. However, as soon as you got your hands on it, you start wondering what to do with it. Gaming is one of the best experiences you can derive from the iPhone 5, thanks to its improved battery and powered up retina display. But the Apple Store is quite a maze if not a jungle, making it quite difficult to find the cream when it comes to games that provide the exact kind of pleasure a user may be looking for. Here are top 5 games for iPhone 5 you should download and play today.
Asphalt 7: Heat
Redesigned for iPhone 5, Asphalt 7: Heat is a car racing game that will make you hit the speed of heat on your mobile phone device.  The game is updated for a large iPhone 5 display with further improvements in the loading time and a solidified frame rate. It comes with 60 licensed cars, stunning visuals, 15 circuits and an online multiplayer, making it one of the best games of its kind available today.
Asphalt 7: Heat racing cars in action.
Street Fighter X Tekken
On its release, most people feared that this game would be a button masher for the new iPhone 5. Confirmed as it were for the fears, the game is fluid, fast and it might be the best mobile fighter game you have seen so far in the world of gaming. The game has a small roster, but step into the online world and you will have an endless stream of challenges and hours on end of game play to compensate for the shortcoming.
The combat system of the game has plenty to offer just to bolster its experience. Unique attacks, throws, special moves, launchers, cross gauge, juggling, super charge, EX special moves, cross cancels, switch cancel, super arts, cross assault, cross arts, Pandora and many more are some of the exciting aspects of the game included in the combat system. Five types of gems are also included in the game, including defense, vitality, speed, cross gauge and attack.
Street Fighter X Tekken Game in action.
Jet Pack Joyride
Halfbrick Studios, the creators of Fruit Ninja released Jet Pack Joyride, a frantic side controller and adorable game for iPhone 5. Although the game was available before, it was updated for the new iPhone 5's bigger display. The game is great for anyone who loves jump-and-run style of games and comes with a mix of achievements, store upgrades, missions, vehicles and much more. The game is crafted to look phenomenal on the iPhone 5 and it will keep you doing one too many a "just one more time". If you loot more coins while playing the game, you will be able to visit the game store to buy items, upgrades and many other cool gadgets.
Each time you take a joyride in the game, you will have three missions to complete. Each of the missions come with a star reward that will be listed at the bottom once you complete it. Missions range from a simple "fly this far" to "get as many coins" to much crazier ones. You will
Jetpack Joyride for iPhone 5. Game in action.
Lili
One of the quirkiest adventures you will love on your iPhone 5, Lili is a game by BitMonster, Inc. The richly textured, silky smooth grahics, non-violent adventures in the game make its cinematic story lines a wonder every person should explore on their iPhone. The game is tuned for new devices such as iPhone 5 and iPad 3 and competes as one of the most visually-attractive games on iOS.
The game employs a non-combat system of dealing with antagonists as Lili travels on the mysterious island of Geos meeting hilarious locals. She explores lots of beautiful environs and challenges an oppressive regime along the way. The game is designed for people who love scenery and adventures.
Lili in action for iPhone 5.
Superbrothers: Sword &Sworcery
Though available for PCs too today, the original Superbrothers: Sword & Sworcery was designed for the mobile device and was made to give quintessential mobile adventure that had never been experienced before. An Iranian young woman travels through the dark, tortured surroundings much similar to David Lynch's. The latest update of this game for iPhone 5 takes full advantage of the upgraded display to better the gaming experience such as mushroom munching, mind reading and moon-phased madness.
Have protected your iPhone's screen yet. Well, gaming on your iPhone means wear and tear of the screen. Don't forget the pressure and excitement that can have you push all your weight into the screen. If you don't want to end up with a screen damaged too soon, purchase iPhone screen protectors available in stores including GreatShield, Otterbox, Zagg, Society6 and more.
images author owned,
Josh Peters, for a long time, has been writing about video games and hardware that runs the same since 1999. Having grown up with the NES, he exhibits unwavering love for arcade and retro games and doesn't mind finding a moment to enjoy them whenever he can.