Nokia is now Microsoft Mobile
Exactly eight months ago, Nokia announced that it had a deal of $7.5 billion with Microsoft. Recently the deal was closed and it was official that Nokia phones will be owned by Microsoft. Nokia's headquarters at Helsinki were taken over by Microsoft and Microsoft has even started to remove the Nokia sign on the building.
The employees of Nokia are not that excited regarding this takeover. They knew it was coming since the deal was already official less than a year ago but the employees were still nostalgic and sad. Stephen Elop, Nokia's CEO will not be joining Microsoft where he will be assisting with the hardware of Microsoft. This means that he still has some power regarding the hardware in mobile devices, but he still has to report to the CEO of Microsoft.
Although this takeover does seem sad for the employees, Microsoft is trying to gain and maintain the customer loyalty of customers by officially stating that the warranties of Nokia phones will hold and will be welcomed. Moreover, Microsoft has also welcomed over 25,000 employees to join Microsoft which is more than a friendly gesture and is spreading goodwill.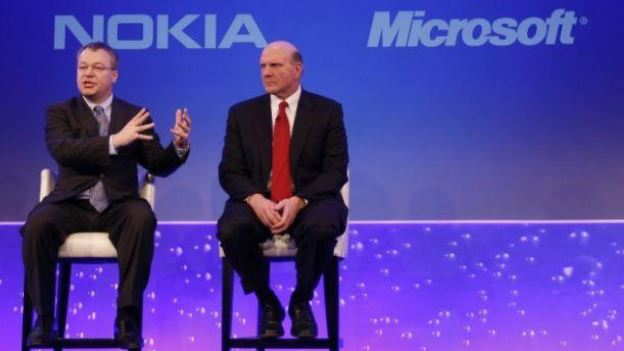 It is reported that Nokia will be retaining control of the factory in Chennai, India. This factory alone employs 8000 people and has the capacity to build around 10 million mobile phones in just a month. The Indian authorities have apparently frozen the factory because Nokia has taken some wrong tax exceptions from the Indian government, which Nokia refuses to accept. Since Nokia is keeping control of Chennai's factory for the time being it seems like it will just provide a service to Microsoft by working for them. This retention of the factory has actually decreased the sum that Microsoft was paying initially to Nokia according to the deal that took place months ago.
The purchase of Nokia by Microsoft is no doubt a bold move. It does not only broaden the horizons of Microsoft, but it has also helped Nokia since it might be now capable enough to beat the strong rivals in the market including Apple, Samsung and even Google. Soon it is expected that Nokia will be naming a new CEO which will enable Nokia to handle the new strategy and direction of the company. Nokia also needs to do some cash management planning since it has received a huge sum from Microsoft in this deal.