Samsung Galaxy Tab 3 Rumors Round Up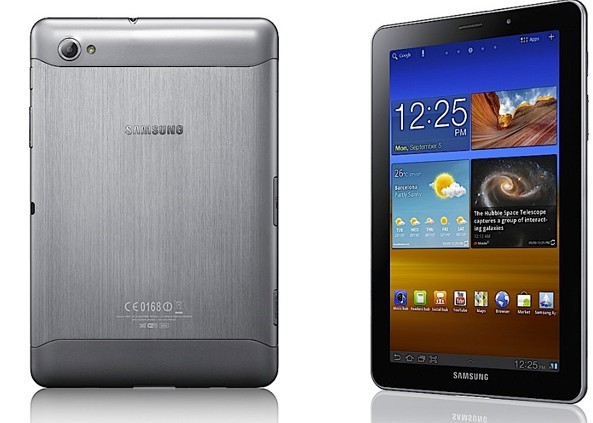 Samsung Galaxy Tab 3 Rumors Round Up
Samsung recently unveiled Galaxy S4 and the Galaxy Note 8.0 and now the upcoming device will be the Galaxy Tab 3. Till now, people are very much satisfied with the specs sheets and features of the S4 and Note 8.0 and I hope that Samsung will continue providing their lovers some extra joy.
Galaxy Tab 3 Rumors
Samsung has been among the top manufacturers in selling android tablets. All Tab 2 were very impressive and all sold out in huge numbers but now it's time to look for the Tab 3.
Already there are lots of rumors going out about the Tab 3 and I'm here with the ones which looks genuine.
Samsung Galaxy Tab 3 Specs
Till now there are rumors going on about the two tablets. One will be having 10.1 inch display and other will be having 8.0 inch display but I think Samsung will also provide one tablet with 7 inch display as Note 8.0 is already available in the market.
Design of all the tablets that will be launching under the Tab 3 label will be same as of earlier Samsung tablets. That means design will be simple and kind of Galaxy design but still Samsung will change fewer things.
Samsung will definitely look for keeping the tablet weighing lighter as well as comfortable for holding.
The Tab 3 with 10.1 inch display is expected to have the full HD resolution of 1080x pixels with impressive pixel density. The device will be having the latest eight core processor added on the Exynos 5 chipset.
The Tablet with 8.0 and 7 inch displays will be having dual core processors with clock speed higher than 1.5GHz. Samsung will definitely provide the 2GB of RAM so that processor has got good storage to provide better processing speed.
There will be internal GPU attached with the CPU to meet the graphics requirements. The OS will be Android Jelly Bean 4.1.2 and soon Samsung will update it with the Jelly Bean 4.2.2 version.
The 7 inch tablet will have at least 5MP camera at rear and a camera at front as well that will be capable of recording HD quality (720p) videos. While the Tab 3 with 10.1 inch display will definitely have 8MP camera at rear and 2.xMP camera at front.
All the tablets will be having dual band Wi-Fi, Bluetooth, NFC and microUSB port for faster data connectivity. This time Samsung will also provide the LTE support for the Tab 3.
The internal storage will be at least 16GB with option to expand storage further via microSD card. Samsung will offer all the tablets with highest 64GB internal storage and the device will support microSD card of maximum 64GB storage size.
The battery life will be impressive as all the tablets will be running Jelly Bean which provides very impressive battery life. All the devices will have non-removable battery.

Tab 3 Launch Date

Samsung will update its tablet line up with all new Tab 3 series or single tablet by the end of June or in starting of July, 2013. Samsung will definitely launch three devices, one with 10 inch display, second with 7 inch and third with 8 inch display
Image author owned
Stephanie Johnson Work for Robustbuy which is largest China Wholesaler web store where you can find everything from Cheap Android CellPhonesto Android tablets and wide range of  accessories for digital cameras, iPod, iPad,  Android devices and for PC.