The Best Modern British Inventions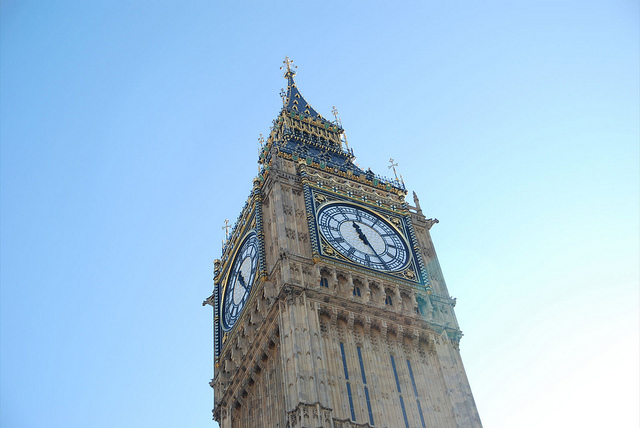 The UK has a long established history of producing inventions that have revolutionized the way we live – from the steam locomotive and the jet engine to the telephone and television. Technology has progressed so quickly and the great minds of Britain have certainly contributed to this, as we are about to find out. One of the biggest inventions to exist in the last century is British born, so we have certainly made our mark.
While British industry may have waned over the past few decades, the UK remains a hotbed of invention – holding the seventh largest number of patent applications in the world in 2011, according to the World Intellectual Property Organization. As UK inventors continue to strive to innovate, it's time to recognise and celebrate some of those great modern discoveries and surprising everyday items that carry the British stamp. It's some of these fantastic inventions that makes us truly Great Britain.
The World Wide Web
In just over two decades, the World Wide Web has transformed communication and information accesses around the globe. Developed by British software engineer Tim Berners-Lee in 1989, there are now over 2.3 billion people(!) online worldwide, and more than 52 million Brits.
Computer microprocessors
Designed by British technology company ARM Holdings, these tiny chips are used in 98% of mobile phones globally – although we owe the invention of the cellular phone itself to New Yorker Marty Cooper.
Dyson hoovers
In 1986, the now celebrated British inventor James Dyson used cyclonic separation to create a vacuum cleaner that doesn't lose suction as it collects dirt. His real commercial breakthrough came in the 1990s, however, with the introduction of the 'bagless' Dyson hoover, which became one of the best-selling vacuum cleaners of all time.
Collapsible baby buggy
Former test pilot Owen Finlay Maclaren did not just design the Supermarine Spitfire undercarriage. The birth of his first grandchild also inspired him to create the first lightweight collapsible baby buggy in 1965. Maclaren's clever design has been making new parents' lives a little easier ever since.
Steri-spray showers
They recently topped a Radio Times reader poll of the greatest British inventions, beating the World Wide Web and photography! These revolutionary showers use ultraviolet technology to detect and protect against harmful diseases such as MRSA and Legionnaires' Disease. Steri-spray received funding through the popular BBC TV show Dragons Den in 2007 and still manufacture their products in the UK.
This is a guest post by Elly, who has a passion for writing about Fashion, Beauty & Lifestyle across the world. She also tweets regularly on the latest updates in the fashion and retail industry, which can be found here (@Russell_Elly).
featured image by British Invention Show