The New Star Wars: All The Information We Know So Far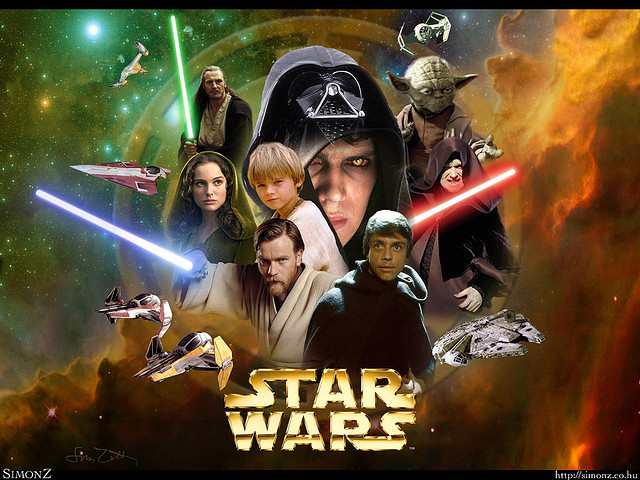 The New Star Wars: All The Information We Know So Far
For many years, Star Wars has held a special place in the world of cinema, having built of armies of loyal fans from around the world. It is little wonder that in 2005 there were millions of disappointed people around the world, who were convinced that the Star Wars saga was not at an end and all that was left for them was reruns.
However, the recent purchase of Lucasfilm by Disney Studios has changed all this, with the Disney studio promising a brand new trilogy of Star Wars movies that will open up a whole new world for fans of this movie phenomenon. Since this decision was announced, rumours and speculation have been rife with regards to what to expect, whether Disney will ever be able to create movies that will match up to the original Star Wars, and whether the up and coming trilogy will be a whole new chapter or will be based on classic characters.
What we know so far…
Whilst there are certain to be new and exciting facts coming to light about the new Star Wars as time goes on, here is some of the information we already know.
Director: The director of the new Star Wars has been named as none other than J.J. Abrams, who was the brains behind the recent Star Trek revival. In addition to Star Trek, he is known for working on global hits such as Super 8, Person of Interest, Fringe, Mission Impossible – Ghost Protocol, Lost, and many other series and movies.
Screenwriter: The new Star Wars will be getting award-winning treatment from the Oscar winning screenwriter, Michael Arndt. The brains behind hits such as Toy Story 3 and Little Miss Sunshine, his involvement with the project was confirmed just weeks after the deal between Disney and Lucasfilm was announced.
Classic characters: There are plenty of rumours and speculation over whether some of the biggest classic Star Wars characters will return in the new movies, including Luke Skywalker and Princess Leia. Disney is playing its cards very close to its chest when it comes to this issue. However, there does seem to be evidence that these two key characters will be back, with both Mark Hamill and Carrie Fisher said to have met up with George Lucas just before the new contracts were signed.
Spin off movies: There also seems to be some evidence that the new breed of Star Wars movies could lead to a range of spin off movies and projects focusing on characters such as Han Solo and Boba Fett.
Release date: Originally, Disney had suggested that the first movie would be coming to our screens in 2015. However, it looks as though it could be later than this, as Abrams seems keen to ensure that everything is just right before releasing anything rather than focusing on getting the movie to theatres at the earliest opportunity.
The rumours about the new Star Wars movies are certain to continue over the coming months, but thing that is for certain is that there are millions of fans out there who are counting the days before their beloved saga begins once again.
Matt Westwood is an avid Star Wars fan and works for a tech company that enables customers to rent computer and related equipment for the home or business.
featured image:  by greg11373