Top 5 IPhone Apps For Running And Jogging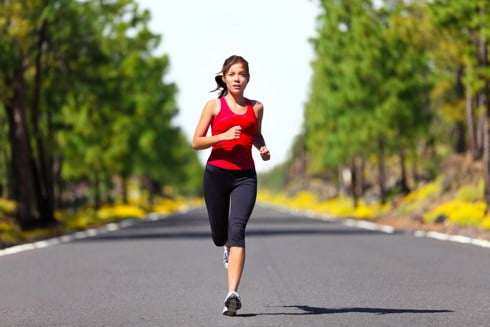 IPhone Apps For Running
If you are trying to get in shape, and own an iPhone, there are several great apps to help you out. If you are a runner, and want to keep track of your progress, distances, calories, and any other personal goals you have, there are many apps you can use to do so. These are some of the Top 5 iPhone Apps For Running and Jogging that can help you keep track, see your progress, and make the best out of each workout.
1. RunMeter
There are many great features this app provides which include:
Improved GPS tracking.
Accessibility for visually impaired users.
Easy monitoring and tracking of running sites; and,
An easy to use interface, that allows you to monitor where you are, where you are going ,and your end stop.
If you need a GPS tracker, that is on point, and can track your progress, this is a great app to download on iTunes for IPhone Apps For Running.
2. Fitnio App
With this app you can keep track of your runs by storing distances, calories burned, and the time for each run. With an emergency button feature in case you need to contact someone for help, this app is great for those who want to progress, and improve with each run, and also want the added safety feature it provides.
3. Runkeeper
This app is free with ads, and only $9.99 without the ads. It will track your speeds, the track and distances, and your pace. The app also maps out each run that you do, so that you can save it as a future course, or you can modify to create new courses and new challenges, each time you do go out for a run, one of the Top 5 IPhone Apps For Running And Jogging
4. AerobicView
With this app you can track all of the information that you want to keep note of, for each run you take. With over 40 attributes of your run, you can pretty much track anything about your run. From the distance you go, to the heart rate, calories, and speed, you can monitor everything, to see how well you perform each time you go out for a run. You can also take notes, allowing you to see improvements and modifications, even if the app does not track certain features for you.
5. Run Chart
When you install this app, you can customize your runs and routes, as well as the information about the course, conditions, and the run you take, each time you go out for a run. You can even play your favorite tunes, so that during different parts of a course, you will listen to your favorite songs.
These are some of the many available IPhone Apps For Running and joggers. You can find these, and several other free and paid for apps to install on your iPhone, to help improve the quality of your workout, and to keep track of improvements and modifications each time you go out.
Featured images: 
License: Royalty Free or iStock
source: Fotolia
Alex Smith is an expert in healthcare and contributes to behealthy24.com, by providing useful information on natural health and on proper skin care.