Google Glass Interface Up Close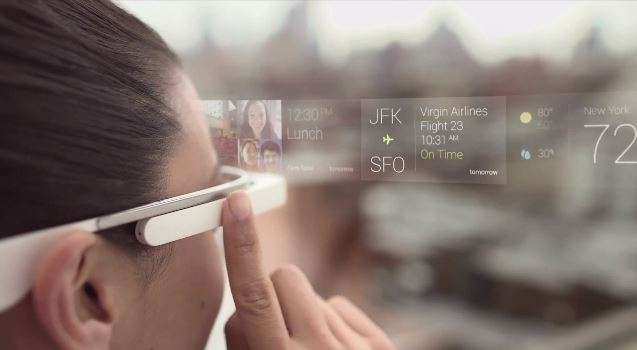 Google Glass close up we can see the cool featured and the ease of use, from viewing the clock to viewing images and videos and sharing them.
On the side is the touch pad which works only by touch no need to click anything making it super easy to control the menus you want to view.
With a simple tap the device wakes up , than takes you the time line while you are able to view from pictures to news and navigation at any time of the day or night.
The video shows the simple navigations tutorial on using the google glass interface.
Cool Google Glass Interface Up Close