Top 5 Useful Car Gadgets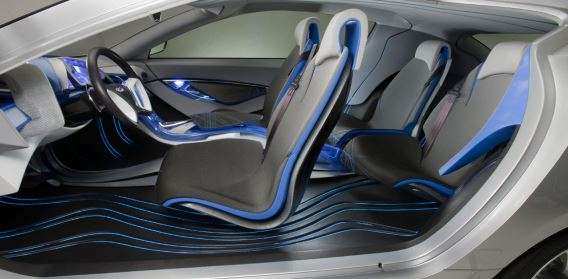 Top 5 Useful Car Gadgets
Just owning a car is not enough even if you purchased a brand new auto. There are inbuilt gadgets in modern cars such as parktronic or rear view camera. Many cars come with pre installed GPS navigation systems.
However, if you purchase just a 'naked' car, you might want to invest in a few gadgets that will be incredibly helpful, especially if you're an inexperienced driver. In this post I will talk about must-have devices i.e. the ones that are not simply innovative but really helpful. So, let's start!
GPS Navigation
Well, if you use your car to drive kids to school and get to the office every day, you probably do not need a good GPS gadget. Indeed, you know your routes pretty well, so a geo positioning system will just distract you. Sure, it is an interesting toy for a couple of weeks. However, if you do not really need it, do not waste your money.
At the same time, if you drive a lot, and drive in various parts of your city and country – GPS is your best friend! It will not only show your position on the map but also show which way you need to go, according to the chosen destination. Sure, sometimes, GPS maps are somewhat inaccurate, so the device may suggest a weird route. However, this happens rarely. In most cases, it provides you with all sort of necessary info, which way to turn, when to get ready to take an exit from the highway, etc. Just make sure you always have fresh maps! Sometimes, it might be necessary to turn the Internet on, to have actual info on car accidents, car jams etc.
Keyless Ignition
Many modern car alarms have such a feature. As known, you first off have to heat up car before driving, if it's cold outside. Well, this is a rule to be obeyed, sure, if you love your auto. Guess what, you may enjoy your breakfast and coffee while your car is heating up for you outside. Moreover, all the doors will be locked, so nobody will get inside.
Rear View Parking Camera
Are you tired of turning your head back when you park your car in this direction? Stop acting like a Stone Age man! Get yourself a parktronic with a rear view camera! You will see everything happening at your back bumper. This is a killer feature for women who still scratch other people's car even having a 5 year driving experience.
Bluetooth
Stop being a miser! Buy a bluetooth headset! You will have your hands free which is very important if you want to talk over the phone and drive at the same time. Moreover, if you have AT in your car, you can wholly concentrate on the road! It's so cool. Last year's report from insurance companies says that over 20% of car accidents in the US are due to drivers' talking over the phone while driving.
iPod/iPhone Connections
Take your music and content with you! I don't think this feature needs any explanations. Just get it, believe me!
Aleksey used to work in car insurance companies across the country and has blogged much about the insider's info. These devices can save your life! So, take this advice seriously. Another Aleksey's passion is used cars – used cars Botswana site is one of his favorites.