U.S Homes Becoming More Connected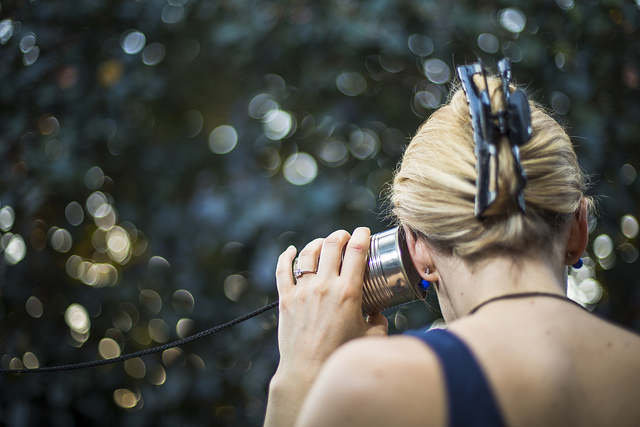 We all know that our world is becoming more and more digitally based. With an average of two computers in every household in the United States, we are definitely living in a digital era. And recent information shows us that it is only going to continue in this direction. In fact, the NPD Group (a market research group) recently estimated that there are over 425 million Internet-connected devices in homes in the United States.
Americans Using Different Devices
So what are these 425 million devices that are connected to the Internet? As you would probably guess, personal computers make up the majority of devices in homes in the United States that are connected to the Internet. While personal computers currently take up the majority of the market share of Internet-connected devices in the home, cell phones (smart phones) are coming in at a close second. And with the continued growth of popularity and affordability of these smart phones, the gap between these two types of devices is closing quickly. With this trend, we may see smartphones become the #1 most popular Internet-connected device in U.S. homes.
But it isn't just desktops, laptops, and cell phones that people are using to connect to the Internet in their homes. The NPD Group found that Americans are using a number of different devices to connect to the Internet from their homes. Devices like tablets, broadband able Blu ray players, smart TVs, and gaming consoles are also being used to connect to the Internet.
With our dependence on devices such as computers and cell phones, it's no wonder that studies are showing that homes in the U.S. are increasing their connection. And with the continued growth and popularity of convenience devices such as laptops, and entertainment devices such as game systems and smart TV's, there is no doubt that this increase in connectivity will continue to happen.
Companies Introducing New Technologies
Of course, the companies that offer these type of connection-able devices and technologies are loving the increases in connection. As their bottom lines are improved with the increase of purchase of these devices and the devices going online, many of these companies are introducing more and more technologies with Internet-connection capabilities. Their hope is that, as more consumers find use for and dependence upon Internet-capable devices, they can capitalize on that trend, providing more and more products that fit these trends and meet these needs.
Companies such as AT&T and Verizon have announced their plans to introduce more Internet-capable devices to the market. In fact, Lowell McAdam, the CEO of Verizon, recently said, "We are going to encourage thermostats, healthcare devices, your car and all of those things to be connected over the Verizon network."
These wireless network providers are seeing the opportunity and running with it. AT&T has shown plans for their "Digital Life" platform that will provide more products with Internet capabilities. Some of these products include wireless home security systems and energy management, all managed through AT&T's wireless network. And Verizon even has plans to roll out a digitally monitored garbage can.
In the end, these wireless providers are trying to find as many ways as possible to provide consumers with wirelessly controlled devices for their homes, all managed by their wireless networks.
This article was written by Nicole, a writer for Lattice Communications. They are one of the nation's largest telecommunication cabinet manufacturers.