Kevo By Kwikset Smart Bluetooth Lock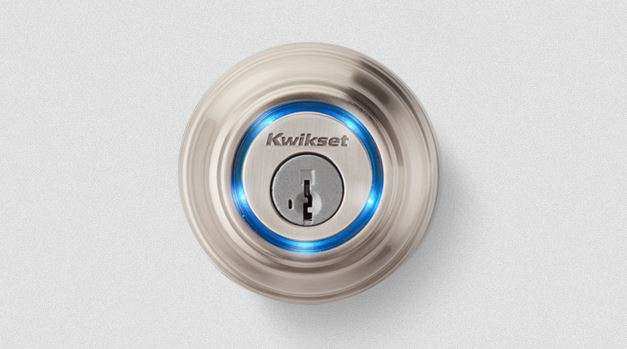 A Bluetooth smart lock by Kwikset the kevo is a friendly door lock that is able to unlock your door by  a smartphone.
The neat thing about this you can send guest keys to anyone so they can open your door if needed to.
This whole technology is made possible by the technology developed by UniKey.
Kevo By Kwikset Smart Bluetooth Lock (Video)
With this smart lock you are able to send keys, also you can set how many times you want the key to be used.
Plus the other cool thing is it is able to send you sms notifications if someone opens the lock when the time and everything making it very convenient for any one to know if the person arrived on time when it was arranged such as a housekeeper or someone taking care of your cat.
Source: Kwikset