10 of the Most Expensive Gadgets in the World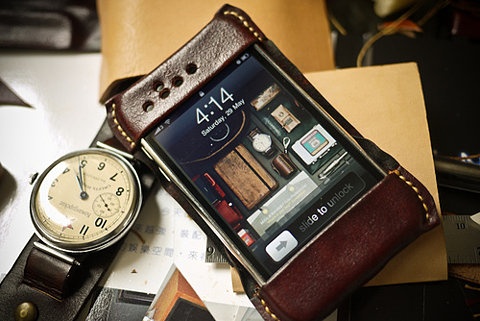 I'm sure at some time or other we've all had the fantasy discussion of what we would spend our money on if we won the lottery. Forget being sensible and investing in property, there are gadgets to be bought! Whether you're creating a wish list of future purchases for the day you win the lottery or looking for the ultimate way in Fathers Day Gifts, I present to you my pick of the top 10 most expensive gadgets in the world:
Blinged-up Apple Products – Why settle for a standard iPad in black or white when you could get one encased in gold, with the Apple logo made up of diamonds? The iPad 2 Gold History Edition is encased in 24ct gold, with 12.5 carats of flawless diamonds making up the apple, and comes in at £5.2m. Or how about an 18ct gold iPhone 5 encrusted with 1ct diamonds, for a mere £22k? And of course, you'll need a crystal iPhone docking station to go with it, an absolute snip at £500!

Yalos Diamond TV – The most expensive TV in the world, costing a staggering £86k! At 40 inches it's not the biggest LCD TV you could buy, but with 1080i and 720p high def and a contrast ratio of 1200:1 they've not forgotten about function and performance. But the hefty price tag is down to the white gold plating and the 160 diamonds studded around the TV frame.

MWE Emperor 200 PC Work Station – The ultimate computer station, hand built to your own personal ergonomic requirements, with features such as touch screen on its multiple monitors, light therapy, electric powered leather seat, and a Bose Companion 5 audio system. If you have a spare £30k lying around snap one of these bad boys up!

Tron Motorcycle – This unique light-cycle runs on a 96v electric motor, powered by lithium-ion battery cells. It can reach a top speed of 100mph, and will run for about 100 miles on a charge. And for the geek in you, it features the TRON illumination at the flick of a switch! This cool motorcycle features an equally cool price tag of £36k.

Great White Shark Boat – These customised watercraft by Seabreacher will have you diving in and out of the water as if you're a great white shark or a dolphin! Costing a sweet £43k they are probably the coolest way to take to the seas.

Flying Hovercraft – Glide over land, water and then take to the air, reaching speeds of up to 70mph. With turbo-charged, fuel-injected twin cylinders this baby can operate in fresh or saltwater, and effortlessly deals with inclines of up to 30% over a variety of terrains. This nifty little hovercraft will set you back a mere £125k.

Interactive Pool Table – For around £16000 you can transform your dull, boring pool table into an interactive, digitally enhanced pool table! The high-def imagery responds in real-time to every shot to enhance your pool-playing experience.

Arcade Machine That Doubles As A Keg – A full-sized arcade machine pre-loaded with 51 classic arcade games, it houses a keg and a draught pump so you can drink and game to your heart's content! The base price is just £2650, but with all manner of accessories available to customise your arcade machine the price can easily shoot up another couple of thousand pounds.

Personalised Whac-A-Mole – Do you have issues with an ex-boss, ex-boyfriend/girlfriend, or nosey neighbour? How about a personalised Whac-A-Mole game fitted with caricature heads of people you want to whack! When not in use, the game takes on the role of a bookshelf so it can sit comfortably in your living room without rousing suspicion. Costing around £23k I think it's worth every penny!

Lost In Space B-9 Robot – Fans of the TV series Lost In Space (1965 -1968) will be very familiar with the B-9 Robot and will probably have given much time and thought to what it'd be like to own one. Costing around £16k this is a 6.5ft animatronic remote-controlled version of the original B-9 Environmental Control Robot. The robot has 511 pre-recorded phrases voiced by the actor who voiced the robot in the TV series!