Best F1 Apps Available For IPad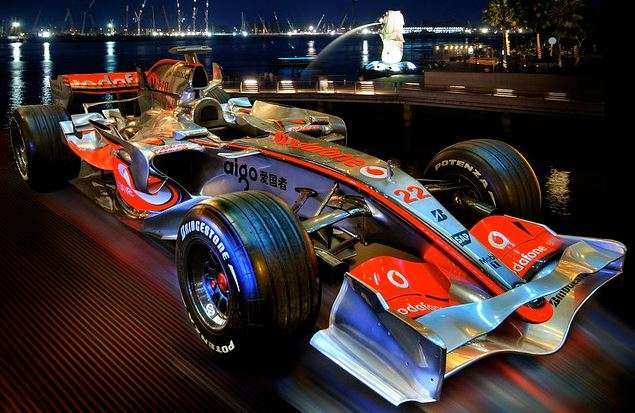 Best F1 Apps Available For IPad
With the winter break finally over, the world's most glamorous sport has returned for the start of another high-speed, action packed season. Formula 1 racing has a massive worldwide fan base of devoted petrol-heads who fill the grandstands of the world's greatest circuits to catch a glimpse of their favourite drivers.
With the 2013  season underway all eyes will be on three – time world champion Sebastian Vettell as he starts his quest for a 4th world title. With the likes of Lewis Hamilton and Fernando Alonso aiming to reclaim the world championship it promises to be an exciting season. For iPad-owning fans of the sport I have picked out the best available apps that will helpkeep you up to date with all the latest news, developments, and action in the world of Formula 1.
Sky Sports app
The F1 section of the Sky Sports app contains some great features that will enhance your race experience. The app includes split screen technology, allowing viewers to select two live camera feeds to watch simultaneously. Users will also get access to a selection of live streams from on board cameras, the pit lane, and multi angle footage from the main broadcast. The app also includes plenty of race data and statistics, as well as a race scheduler and live twitter feed throughout the grand prix weekend.
F1 2013 official timing app
This official app from the F1 World Championship streams real time data from every session of the Grand Prix weekend direct to your iPad. You will receive the same live timing data that the teams receive on the pit wall in every session.  Real time track positions are available in a fully interactive 3D map which allows you to view the position of every driver on the track simultaneously. Other features include a tyre data and history feed allowing you to find out the tyre type and compound any driver is using,  a live leader board, integrated twitter feeds and up to date messages from race control to keep you up to date with flags, track status and investigations as they happen.
ESPNF1 app
The ESPN Formula 1 app brings you news, features, live commentary during races, and detailed information about drivers, teams and circuits. The home page features a live countdown clock to the start of the next race, ensuring you never miss a grand prix. The app features great team and driver profiles, Q&A Sessions and a regular opinion based articles from ESPNF1 writers. Profiles of each circuit are detailed and include historical information about the track and previous races. An up to date race calendar and exclusive news stories ensure race updates are always available, and users get access to ESPNF1 video which covers Formula One news and analysis.
Safety is a priority in Formula 1 as drivers risk their lives in pursuit of the ultimate prize in motorsport. Cars are designed to protect their drivers from the high speed impacts associated with the sport. Safety should also be a priority for fans following the sport on their iPads, and investing in a cover for your tablet will certainly protect it from the rigours of daily use, allowing you to continue following this great sport on a damage free iPad. You can take a look at The Snugg's stylish iPad 3 cases at Amazon.
featured image image source
This post was provided by Les Yates from The Snugg. Les is a huge fan of tablets and smartphones and contributes to a number of blogs. Be sure to check out the latest iPad keyboard cases at Amazon.