Arcade Game Machines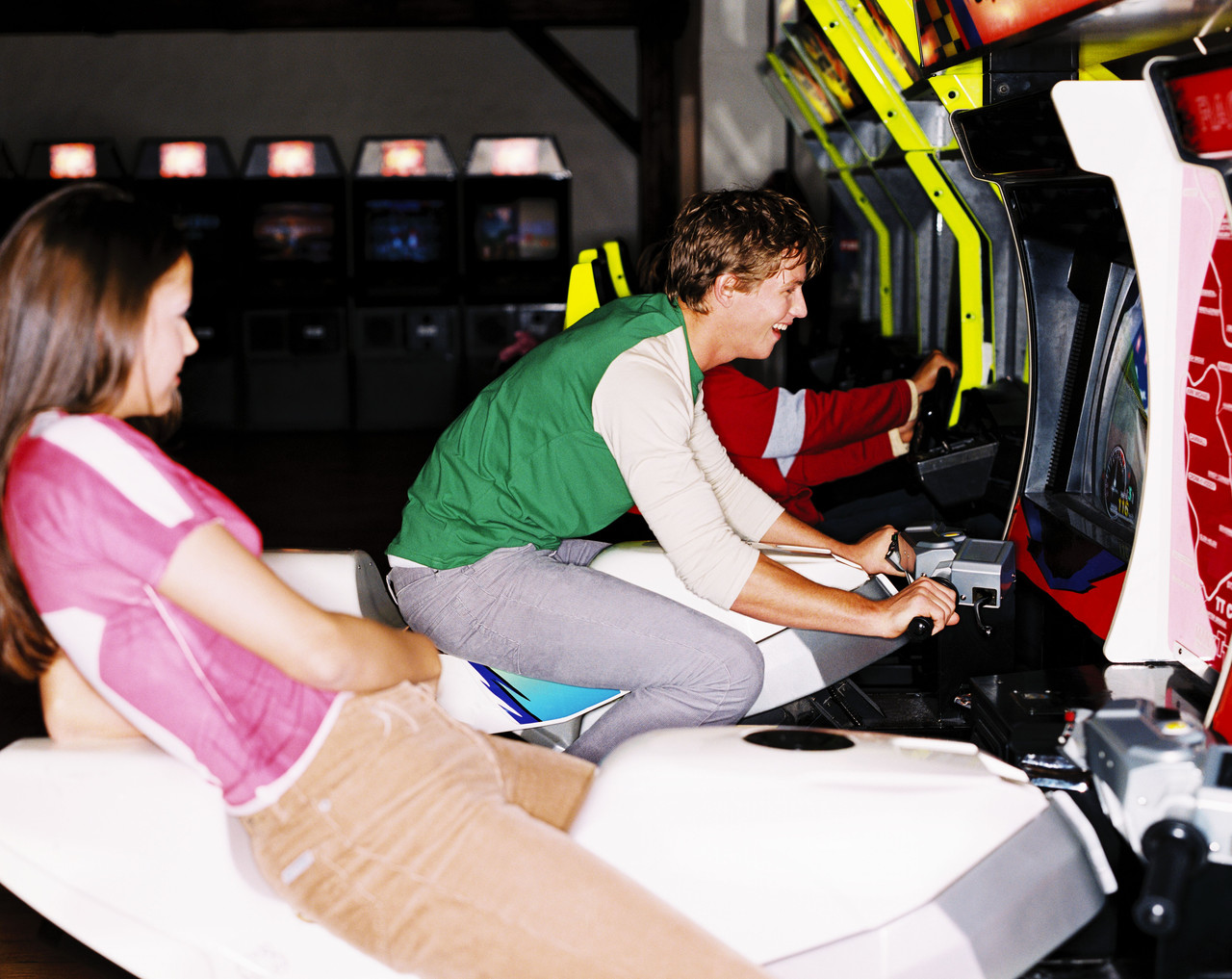 A lot has changed since some of the first video games were created. To account for the low computing power that available machines had, these games were often very simple. Pong was one of the earliest arcade games that was created in 1972 that was quite similar to playing table tennis, but on a 2D screen.
As technology and graphics improved, video games naturally took a huge step forward. Popular releases such as Pac Man, Space Invaders and Galaga became instant hits during their time. Over 40 years later, such arcade game machines remain popular in game rooms across the world with all the familiar classics.
This is in spite of new console machines being released that feature the latest in technology and graphics. Just recently, Sony announced their Playstation 4 due to be released this upcoming holiday season with Microsoft likely to follow suit with a successor to their Xbox 360 as well.
Bringing back childhood memories
Even with modern consoles, arcade game machines still remain a classic. You almost can't help but to have that nostalgic feeling as you replay some of the games that you grew up with. Such machines have certainly stood the test of time and it's clear that they will remain a favorite for every one of all ages.
While such machines may be seen as obsolete, they can still be found in establishments such as cinemas, shopping centers and even amusement parks. The experience one gets is completely different compared to playing with modern day consoles as they tend to be much more involved and addicting.
One movie that became a worldwide hit is Wreck-It Ralph which is an animated story of a villain who travels between console games to accomplish his dream of becoming a hero. The film was a hit for all ages as it combined great storytelling combined with classic video games of the past.
Get your own arcade machine
These machines are all available for anyone to buy and are perfect for those wanting to recreate those same nostalgic feelings of fun. While classic games of the 80's and 90's are available on modern devices, they do not capture the same experience and it almost feels rather dull.
Now there are arcade game machines available for purchase that features all of your favorite games in one machine providing hours of entertainment for the whole family. They complement game rooms very well and liven up any atmosphere they are placed in.
Featured images:
 

License: Royalty Free or iStock

 

source: https://office.microsoft.com/en-us/images/results.aspx?qu=arcade&ex=1#ai:MP900427659|
Sadie Mclain is part of an elite group of writers that contribute guest blogs to many online publications.