Give Your Mobile A Boost With Video Editing Apps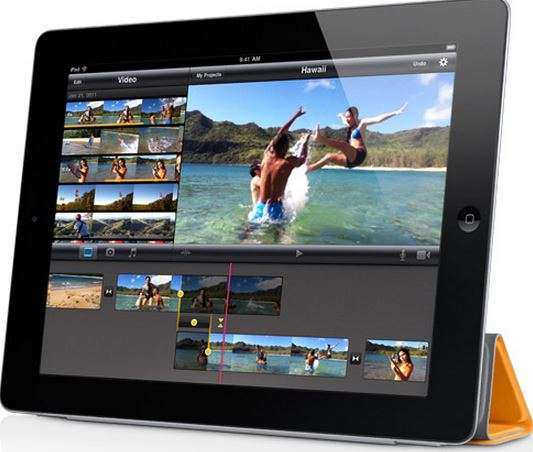 Video Editing Apps
From Facebook to Twitter, Tumblr to Pinterest, people are downloading, uploading and sharing everything from a moment of laughter to personal tragedy on the Web. But sometimes our words, compacted into 140 characters or less, are really just not enough. We need something visual, something to latch our eyes onto and give an image to the words we're reading. That's where video comes in – when it's just not enough to say it, we need to show it.
When you're out on the go, it's easy to turn on your smartphone's camera and hit record. But it's a lot more time consuming to go home, download the Video Editing Apps from your device, load it onto an editing system and then get to work. With a comprehensive and specialized application, you can work directly on your mobile device – no extra software or computer needed.
Here are three reasons you might want to give your mobile a boost and download one of the many editing and video sharing apps iPhone users have available to them:
User-friendly and far fewer headaches: The biggest bonus when utilizing a mobile add-on is the way it takes something typically considered complicated, compacts it and makes it accessible. When you're using an editing application made for iOS, you won't need training in software or computer programming – you only need some raw video footage to work with. No more high-priced equipment, no more difficult-to-use or nuanced systems – just video editing at its finest and easiest. You'll create high-quality videos in minutes.
Creative functions: There are numerous applications out there to help you turn an ordinary clip into something extraordinary, and many of these mobile add-ons come with numerous creative functions. You can easily apply filters, adjust brightness and lighting, play with additional effects and include sound.  What you do with your videos is no longer limited by the technology or equipment you have access to, and it's now up to you to make truly unique mini-movies, however you see fit.
Connectivity: Social networking has become a vital aspect of everyday communication. We rely on numerous sites to interact with loved ones across the globe; we want to share what's important to us with them. Many editing applications include a function that allows you to directly upload to your network of choice, including the Holy Grail of online video streaming: YouTube.
We live on a crazy, beautiful, surprising planet, and every day we see and experience numerous things worth telling our friends and family about. So we document it.Video Editing Apps are part of a generation of people that documents everything, from the mundane to the unbelievable, and we share it all. It's neither necessarily good nor bad, but it's our reality, and as much as we may try to fight it, we're all in the social networking game.
Marty loves to record things on his phone. He was lucky enough to run across givit.com, a video editing app for his phone. He absolutely loves it!