Don't You Hate Scratches On Your Smartphone Screen? Prevent It.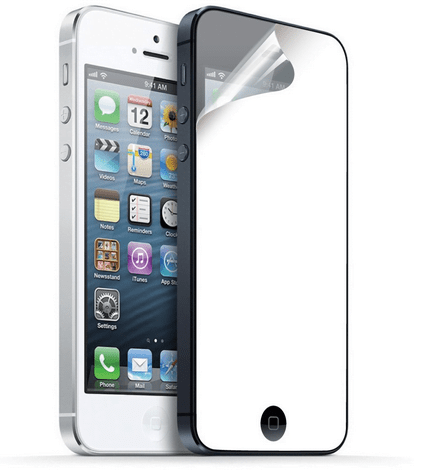 Don't You Hate Scratches On Your Smartphone Screen? Prevent It.
For those who are avid about protecting your smartphone as much as possible and prevent it from being scratched by accident or daily usage. If this describes any of your concerns, you will certainly need to take a closer look at how the ZAGG screen protection kits will help protect your phone or tablet. After installing a screen protector, people find their phone will not only be properly protected, but at the same time it will look great.
ZAGG invisibleSHIELD Extreme
The ZAGG invisibleSHIELD seems to be one of the best screen protectors for anyone who values their smartphone. They are basically military grade films so no matter what life's hard knocks throws at them, users will still be able to have their phones fully protected from scratches and other types of impact damage. Throughout the years, ZAGG's product and technology have been improving immensely, which has made it possible for them to release the ZAGG invisibleSHIELD EXTREME for the iPhone 5.
This shield is very well engineered and designed to protect the phone from impacts, scuffs, scratches and more. Compared to the previous invisibleSHIELDS released by the company, this one is very thick and durable. When ordering this film, people can get covers, not only for the front of their phone, but also for the back. Everything they need for installing the invisibleSHIELD is provided to them, including the squeegee, cleaning cloth, installation fluid and installation instructions. And the best part is this accessory is topped by a lifetime warranty as well.
In order to us these amazing protection films, users need to have an iPhone 5 because the EXTREME type of films are only compatible with the iPhone 5.  ZAGG sells many other high-definition, military grade and just original invisibleSHIELDS for any phone in the market. A few other advantages of the ZAGG invisibleSHIELDS is their ease of application, impact protection, crystal clear transparency, and stays on well with nano-memory technology.  You can choose between screen protection or full device protection which includes back and side protectors.
The ZAGG invisibleSHIELD
Compared to other protective covers on the market, the ZAGG invisibleSHIELD is a super high tech plastic wrap which can effectively protect against fingerprints, smudges, scratches and more. Everyone knows when they use regular screen protectors, they will eventually need to replace them after a certain period of time, but that won't happen with the screen protectors from ZAGG. They are a solid choice for anyone who wants a state of the art device protection for the long haul. Regardless, if people want to protect their phone, tablet, MP3 player, GPS, digital camera, or even watch, they can easily order their screen protectors based on the type of device they want to protect during daily use and accidents.
When ordering the invisibleSHIELD, people will get their films which offer a maximum coverage of .2 millimeters in thickness and the cover will also strip to cover the stainless steel frame as well. The material used for making it is military grade patented, so maximum protection is guaranteed. If for any reasons someone is not satisfied with their product, they'll benefit from the 45 days money back guarantee which acts as a great safety net. With that being said, those who value their devices and want to protect them properly, using the ZAGG protection films is going to give them exactly what they're looking for: efficient and guaranteed shielding from scuffs, scratches and impacts.
Author Ben Tanner, reviewing and sharing his view on awesome Apple iPhone accessories.
Images author owned