The Origins Of The BMW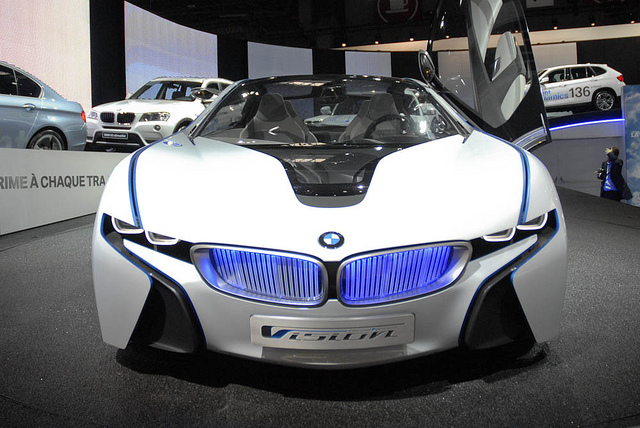 Bayerische Motoren Werke
Bayerische Motoren Werke, or the Bavarian Motor Works, is the company responsible for building the famous BMW cars. This line of motorsports vehicles has been in the auto making industry since the 1920s and features some of the finest vehicles in the world. This same company is responsible for manufacturing the Rolls-Royce luxury car, so it is no stranger to quality. Racers prefer BMW cars simply because they can drive fast and the engine is reliable at that speed. The good news for fanatics is that BMWs are available for everyone to buy, not just sports drivers.
Building Your Own Dream Racer
Some companies specialize in enhancing standard BMWs so they are worthy of the speedways. Making enhancements is not cheap business, but customers willing to shell out the cash can go as far as they want to having their own dream car. Improvements range from every facet from parts to engine software, such as the N55 Engine Performance complement. Certain engines can be reprogrammed, and most engines built today have microchips that aid fuel injection. The N55 is intended for high performance engines such as the135i, 335i, X5, and X6. Other components are available for direct purchase or for order and installation.
The Possibilities are In Your Corner
There are no laws saying that certain components can only be bought by race car companies. A few parts such as nitrous oxide tanks can not be fired on city streets, although many people have fittings on their engine and are proud to display their nitro tanks at car shows. Engineers have even more sophisticated technology at their disposal, and these latest advances are the reason why most formula drivers need corporate sponsors. It is cutting edge and cannot be found in normal vehicles. This does not mean the technology is not on the market.
Fancy Breaks and Series Specific Parts
One of the latest advances that is essential for high speed vehicles is ceramic tire breaks. Ceramic materials can withstand much higher temperature than steel plates. They actually gain friction as they heat up. Normal car breaks, by comparison, become less effective as they become hot. This is one of the major reasons why drivers of lesser vehicles should not pass 90 on the speed dial. Properly outfitted cars can safely exceed 200 miles per hour on a flat plane. One day all cars might be outfitted with high performance ceramic breaks, but today they remain a quality improvement.
Companies sell parts according to BMW series. The company has built quite a few performance cars over the years, and each generation has its engine type. There are even improvements for its MINI sports vehicles, which are popular due to their compact size and classic appearance. The Series 6 BMW, as an example, is a prime candidate for a cold air intake. This device improves combustion and gives greater fuel economy. It is also a legal way to improve speed potential. Cold air intake is available in some form for all vehicles, as is an exhaust system that eliminates back pressure that can slow down an engine.
Other Upgrades that Make It Look Like a Racer
Many companies are recognized and even offer sports jerseys and exterior fittings for a car. Accessories such as these are not direct enhancements to the engine but gives the exterior semblance of a race car and a professional driver. There is not much point in making extensive improvements if the owner is not permitted to brag a little. Car covers are also an inexpensive way to identify with the racing industry.
Featured images:
 Guest blogging community
Jonathon Blocker has been interested in car for many years, especially the BMW. Jonathon searches online for professional advice and services when needed at Dinan Cars. Add Jon on Google Plus.