Want An Excuse To Use An IPad Or IPhone At Work?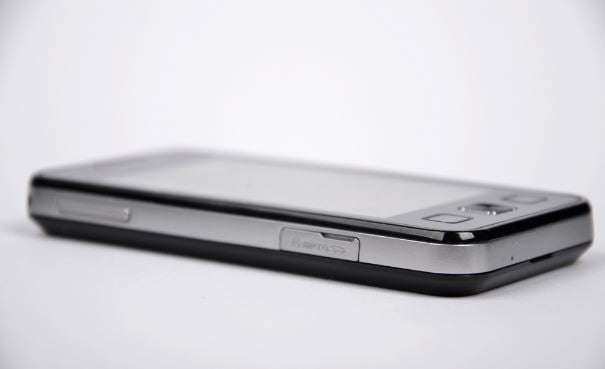 Want An Excuse To Use An IPad Or IPhone At Work?
With the rise in Bring Your Own Device (BYOD) in the workplace, users have naturally encountered some challenges to using mobile devices: whilst an excellent option for field base working, they are not always guaranteed to perform as well as their desktop counterparts. ShoreTel have been analysing some of the difficulties faced by workers and last week launched the ShoreTel Dock to combat this commonly experienced problems.
Voice Quality
Some users have encountered problems when using their mobile device in an office environment. Users need to continue using their Smartphone when in a static location, as their data and contacts are all easily accessible, but voice clarity is not always up to scratch's important for users' professionalism to ensure that conversations are made without mishearing what others are saying.
User Comfort
Ensuring that Smartphone users are not put at a disadvantage to their desktop phone using colleagues, the ShoreTel Dock ensures the users' comfort is at the top of the priority list with a built-in handset. Whilst Smartphones are indispensable in this modern age, they have created a rise in RSI-related problems. Screen based control – whilst incredibly intuitive – can often result in discomfort when used for extended periods of time. Ensuring that workers do not have to endure this way of working when back in the office, the ShoreTel Dock enables the user to access their phone data through the comfort of a desk phone.
Battery Life
Gone are the days when a mobile phone would last over a week without needing to be charged; our attention to technological detail (high resolution screens and resource-hungry applications are some of the main offenders here) means that regularly used mobile devices – whether a Smartphone or a tablet – may need charging as much as once or even twice a day. Imperative when regularly on the move, though unnecessary once back in the office: ensure your concentration is focused on the task at hand, and not how long your battery life will last by using the ShoreTel Dock: turn the short-lived lifespan of a mobile device into the enduring power of a desktop computer.
Introducing the ShoreTel Dock
With Apple's recent announcement of over 70 million worth of combined sales for iPhones and iPads in the first fiscal quarter of 2013, ShoreTel has responded to the increased activity via mobile devices with the launch of the ShoreTel Dock. This innovative product enables users to transform their iPads and iPhones into complete unified communications endpoints through the use of the acclaimed ShoreTel Mobility software.
ShoreTel Mobility has already been commended for its 'dual persona' capabilities – allowing for a simple separation of work and pleasure identities on a single device – and its automatic best network selection. This essentially means you can keep business and leisure separate without having to readjust to a different device to your usual one.
Once the mobile device is plugged in to the ShoreTel Dock, individuals can use the handset and dial pad in the same way as any normal desktop phone. The call quality is guaranteed to be on a par with any other desktop phone, and the battery life of the device is no longer an issue, as it automatically charges once placed in the ShoreTel Dock.
Pejman Roshan, vice president of product management at ShoreTel says, "We didn't try to change or replace devices users already love, but instead enabled those same devices with enterprise UC to give end users a dynamic productivity tool that supports their own work rhythm. The ShoreTel Dock is the desk phone for the mobile generation."
As a certified ShoreTel reseller, Solar Communications are a provider of all ShoreTel products and services throughout the UK.
Featured images: by
: My Blog Guest community
By Anna Munford. Anna works for Solar Communications, a unified communications company, working throughout the south of England.