Gunnar PPK Gloss Onyx
My own review on using the Gunnar Computer Glasses, I bought these glasses after just a day of use I have noticed a difference, a good difference.
I spent almost all day in front of a monitor at work and when i come home, more than 7 to 9 hours a day, my eyes before using the glasses: felt very dry, itchy and after long hours of computer use i even got headaches.
As I am writing this review i am wearing the glasses before buying i was a big skeptic about this lasses I though it was a money grabber but that turned totally the other way as these  glasses do what they say.
How have the Gunnar eye wear helped me, now at work when I am wearing the glasses my eyes do not get tired even after hours of staring at the monitor. it dramatically reduced my headaches after a week of use.
The Gunnar glasses also reduce glare which improves eye focus.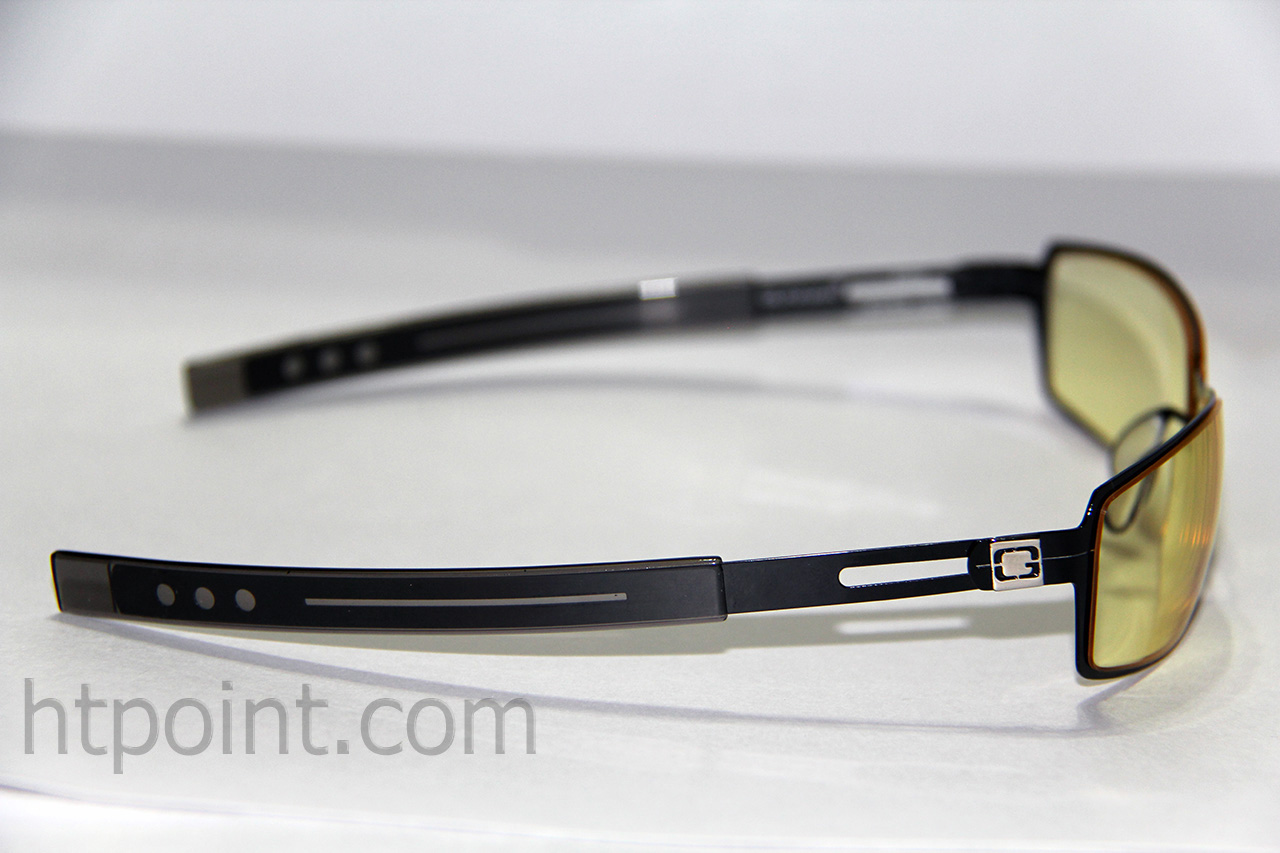 The build Quality is you will get what you pay for,as for the frame , as for the lens it is excellent craftsmanship
What about in Games,
I am also a big gamer, I play Battlefield 3 at the moment before after hours of playing my eyes felt fatigue, while wearing the glasses I have noticed my self  I don't notice that my eyes are getting tired nor do they get red, as the Gunnar glasses reduce the brightness so it doesn't  reach your eyes.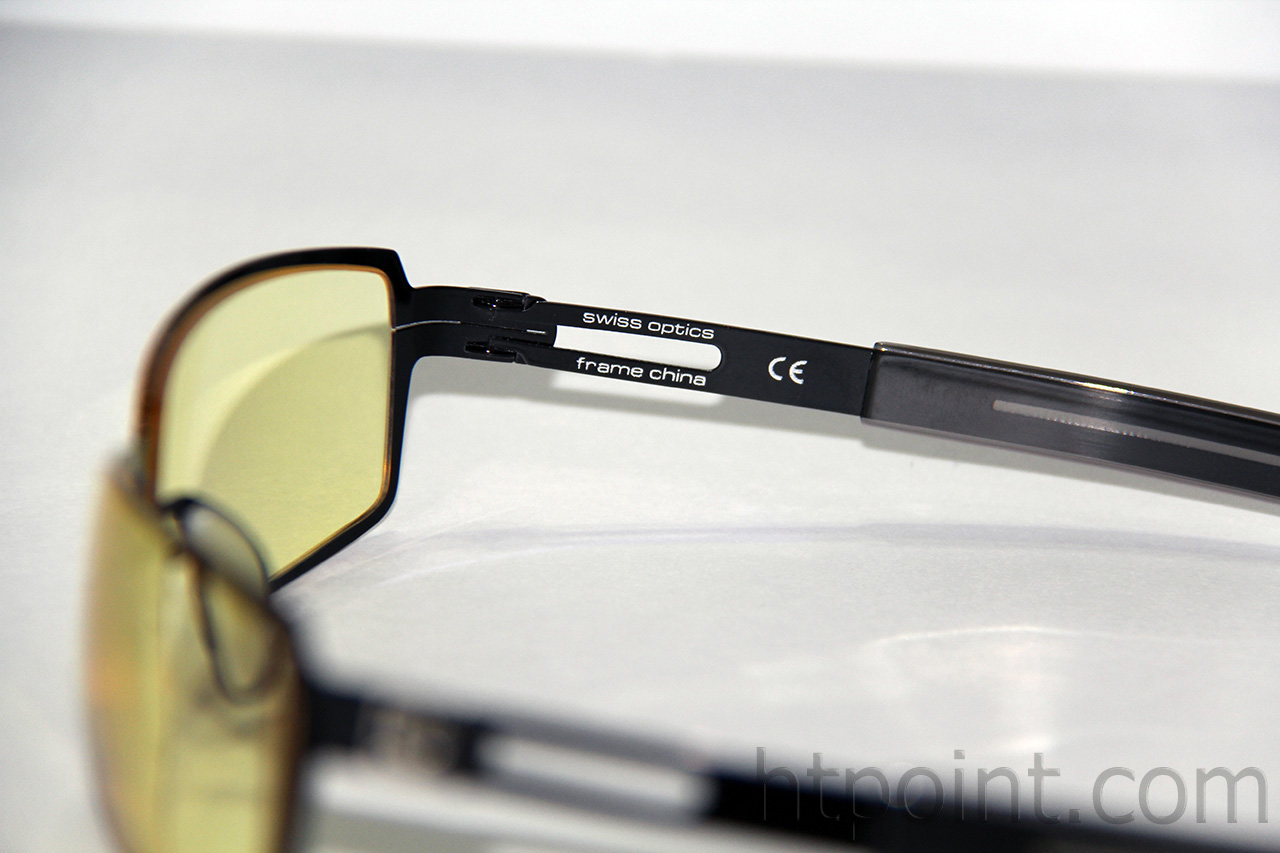 Side Views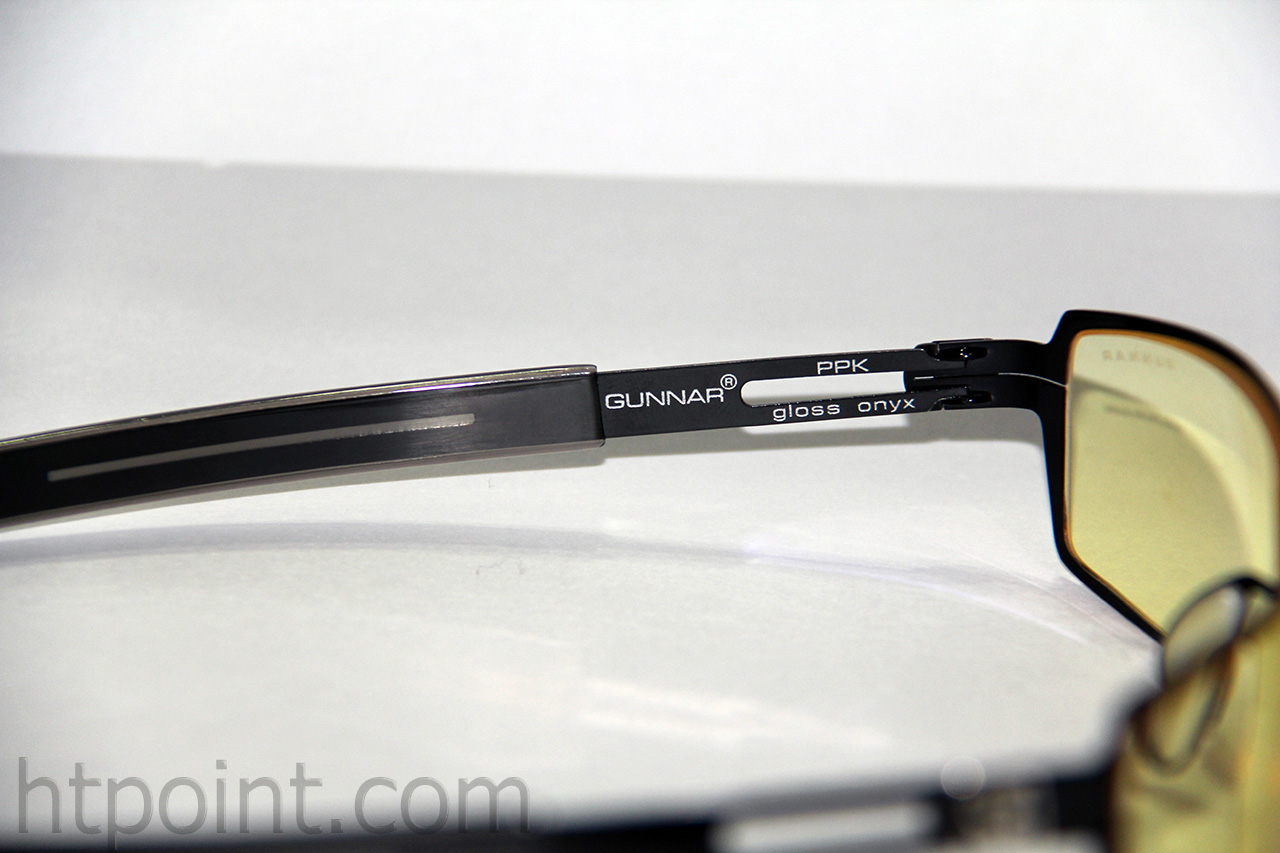 I am going to go over the benefits that Gunnar states. , and my opinion
Reduce Glare: I have noticed less glare, they got that right
Sharpens and more Detail: You will notice more detail as the Gunnar glasses zoom everything a little bit so you will be able to see things just a little closer.
Minimizes Eye Fatigue:  Definitely this is yes , as i explained above.
Improves Focus: In this area i still haven't noticed that much of a difference it might be my eyes.
Headset Compatible: Wearing a headset wont hurt the glasses sit nicely you wont know that they are there.
The Great thing about gunnar glasses they also offer Custom Prescription that you will have to go through the Gunnar prescription program with Zeiss Vision
I took a picture with glasses in the middle of my lens camera if you can see the difference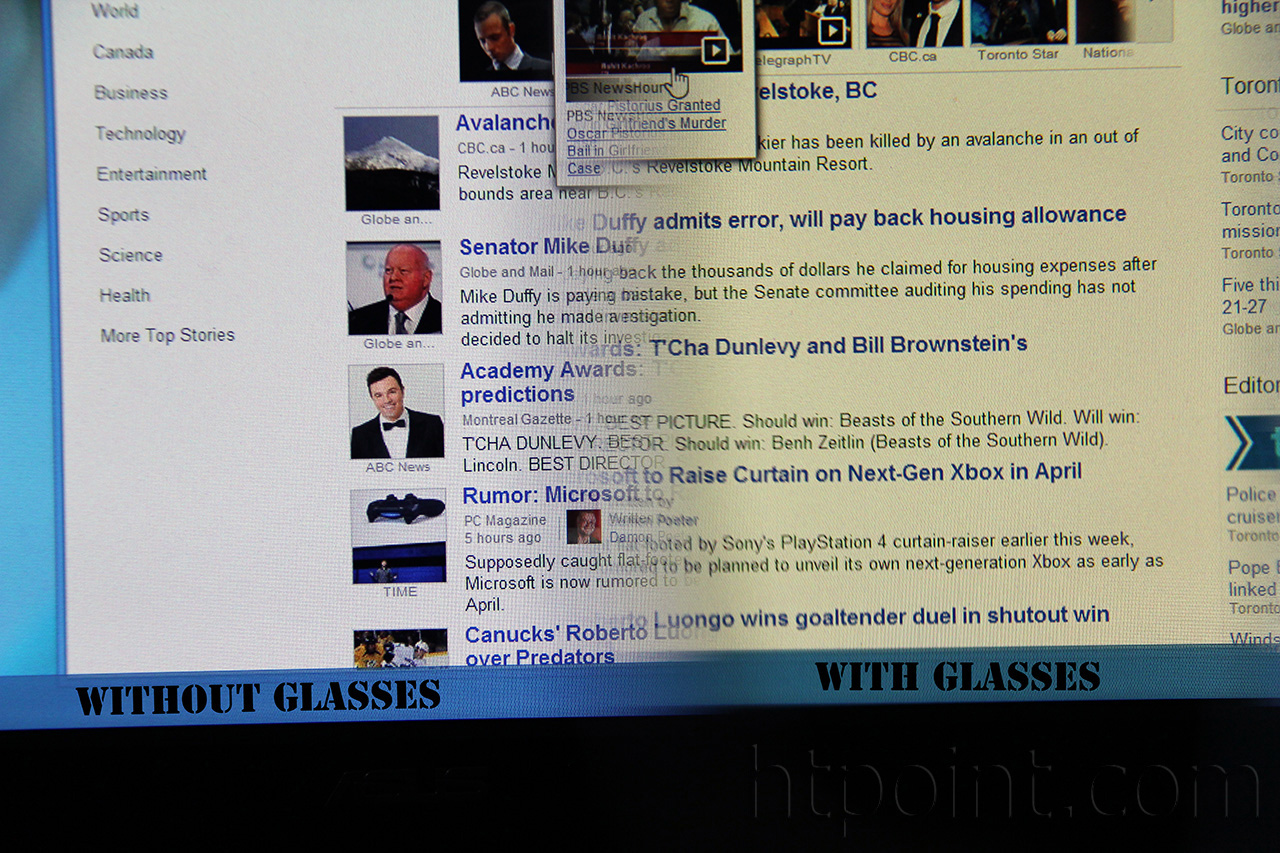 Will this work on all screen's
Yep you can wear the eyewear even if you are playing a game in your big screen tv or just a plain monitor, from gaming to work this glasses do what they say they take away the dryness in your eyes that hurts your head.
Will these Gunnar Eyewear work right away:
After a few hours of wearing them , you will start to notice, but the best practice to see if they are really working is after 3 days in my opinion that's when i noticed that they were helping me .
The Box
How do these Gunnar glasses work?
Gunnar optics the smart lens improves visual experience protecting your vision to make your are stay fresh
The I-amp lens technology basically the yellow lens blocks artificial light from entering your eyes which  combats eye fatigue and dryness.
The technology behind the gunnars eyewear:
LENS GEOMETRY  [FRACTYL]: To enhance Detail and focus
LENS MATERIAL [DIAMIX]: making things clear
LENS TINT [IONIK]: Blocking artificial light
LENS COATINGS [I-FI]: Reduce Glare
What are the Price Ranges
Anywhere from around 50+ to 180+
Prescription glasses prices change
This is an official htpoint.com review