We are going to take a look at the Samsung Galaxy S5 a little overview on the features and specifications to get you a little excited about getting a new Galaxy S5.
The galaxy s5 comes in 5 amazing colors, Electric Blue, Shimmery White, Copper Gold and Charcoal Black which should satisfy every owner, of this beautiful thing.
Samsung Galaxy S5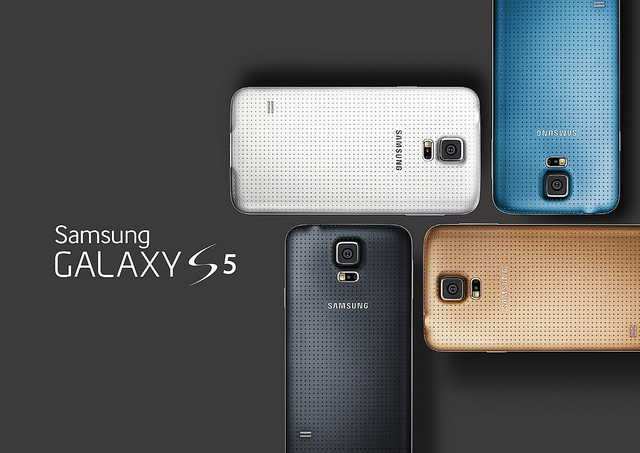 The Galaxy s5 battery has improved to (2800mAh) which should be able to handle your daily tasks from playing games to talking on the phone last even longer without charging.
The 2.5Ghz Quad Core Processor the galaxy s5 will be able to handle any app and browse your smartphone in blazing fast speeds. Also with 2GB ram and Lte Cat Four which delivers 150/50Mbs
A new vibrant  5.1″ Full HD display with a slim Bezel the amazing Superior viewing experience with Super AMOLED being more intelligent display.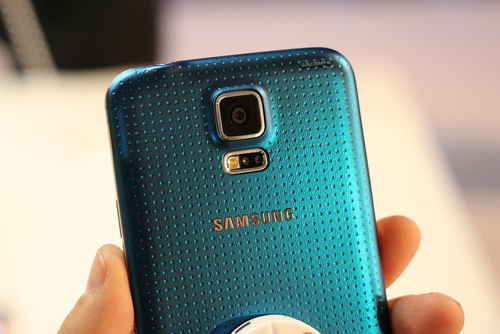 Camera
The main thing that caught my attention is the new powerful more advanced camera a 16MP with a nice large image sensor, which delivers the most fastest smartphone Autofocus ever at 3x being able to capture every moment that cant get away because your focus is to slow.
The Samsung Galaxy S5 is more like an expensive camera being able to deliver blurring the background so you can specify where the camera focuses so it looks like an expensive taken picture.
The HDR (Rich Tone)  is able to deliver HDR in real time from pictures to live videos so every picture and video taken will have perfect lighting which will make all of your images look excellent.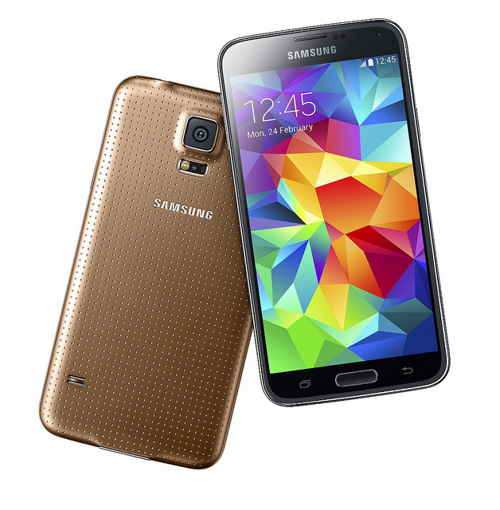 The Galaxy S5 brings a the fastest network as of writing this article with the 802.11ac Wi-Fi 2×2 MIMO which can double you Wi-Fi connection for faster speeds. The download booster is able to combine Wi-Fi and LTE to double the speeds of your downloads to go to the maximum no more wasting time when you need it.
By just placing your finger where the flash is you are able to measure your heart rate this is the worlds first smartphone which galaxy s5 puts a heart rate sensor.
The S5 also features Water Resistant and Dust Resistant (IP67)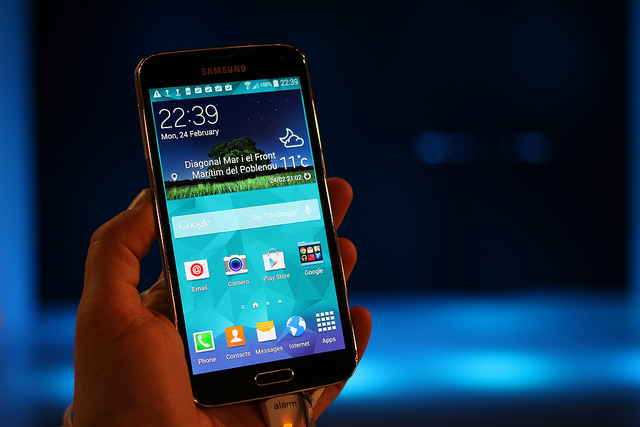 The power saving features on the Galaxy s5 are amazing which you can customize your smartphone, the new ultra power saving mode which you are able to turn the display to a black and white display to go to the maximum power saving mode as shown on the video at 35% you would have over 13 hours of usage time left.
The Samsung also introduces the new Finger Scanner being able to keep your info more secure with a swipe down from the bottom of the screen to the home button you are able to scan your finger which can serve as an unlock for your galaxy s5.
[accordion title="image source" id="id-here"]
photo credit: pestoverde
photo credit: samsungtomorrow
photo credit: samsungtomorrow
photo credit: pestoverde
[/accordion]