The most anticipated game is to be released on March 5th Tomb Raider the series of great Tomb Raider games still to continue .
Developed by Crystal Dynamics and to be published by Square Enix on March 5th
Tomb Raider
This is the first Tomb-Raider game to be give a Mature rating over the years the tomb raider games have been getting more realistic more great adventures a puzzle solving.
https://youtu.be/6-1Xn0hZsIw
The new Tomb Raider the great story line that can be seen in the trailers also the great environment and physics will make this game the most realistic tombraider game created.
Gameplay Video
 Another Game-play Video
Collectors Edition will be available to the north american market which will include: 32 pages of art book, in game hunter skin for Lara Croft, and a digital copy of the Geoff Keigley the final hours of Tomb Raider for the Kindle Fire.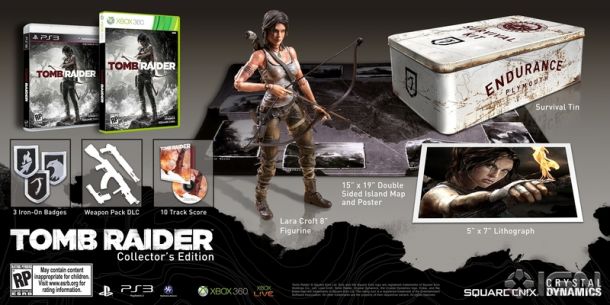 image source: wikipedia