Fujifilm flexible film speakers for flexible devices A Must See Video
Fuji-film has done it again with this next generation film speakers, that  is very flexible without loosing sound even when it flexes.
The cool thing about this film is that it can withstand distortion distortion even if its bend. without loosing the quality of the sound.
The film can also be used is picture stands which will have a personal message or playing music which brings pictures to life with sound.
The future of this flexible speakers film can be used in the oled displays which will make it great for smartphones or for in store interactions demonstrations.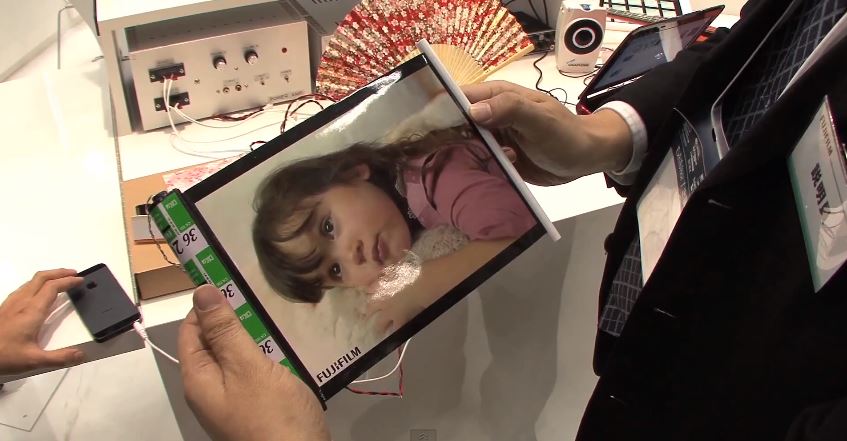 Here is the video demonstration of this amazing film speakers.
[youtube link="https://youtu.be/r2hdcmQGzBI" width="590″ height="315″]