Acer Aspire V3-551G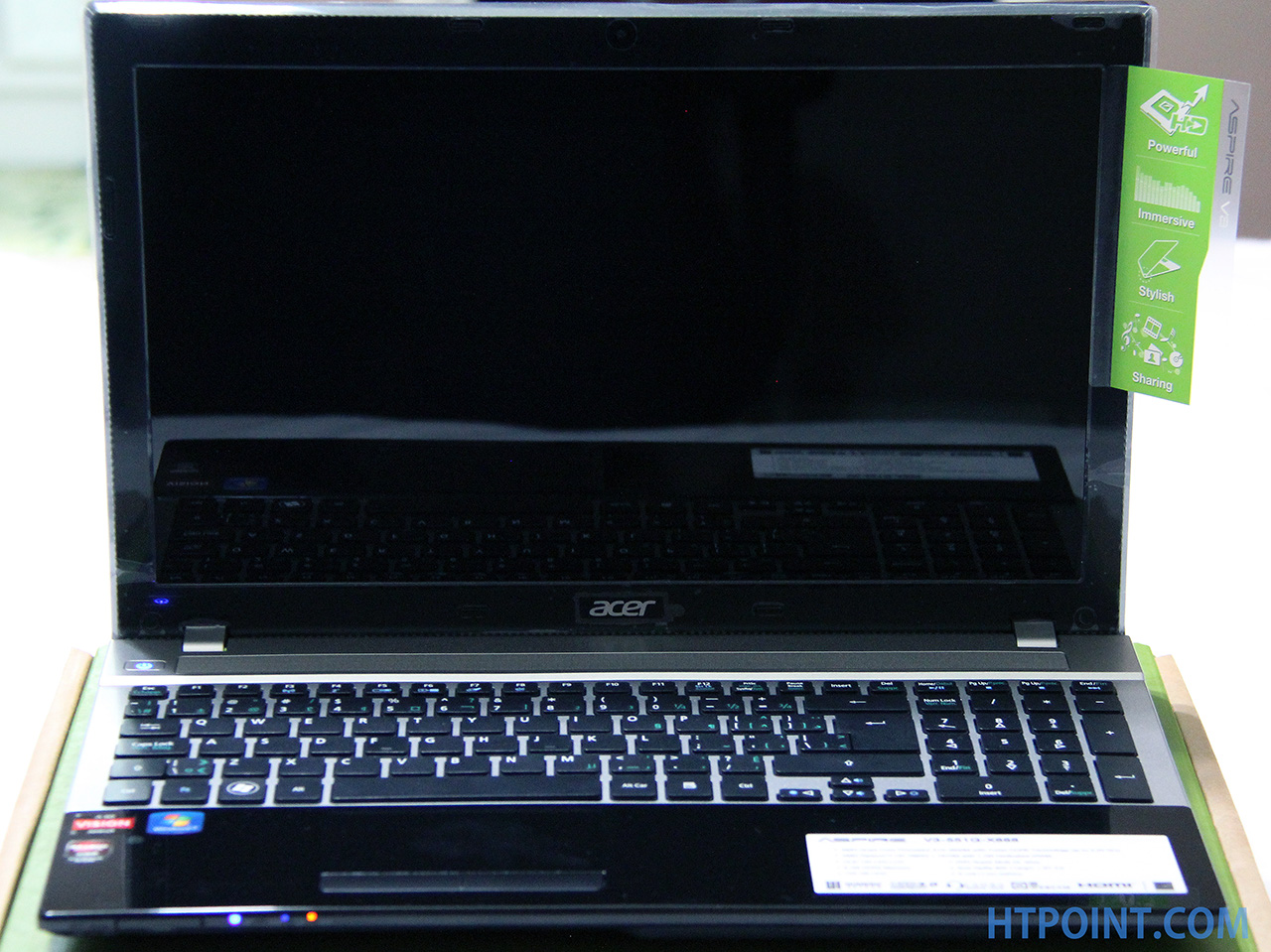 We are going to be reviewing the Acer Aspire V3-551G-X888 notebook, which this model is equipped with an on-board and discreet video card.
The video review
[youtube url="https://youtu.be/O9BbpZqrd-I" autohide="0″ fs="1″ hd="1″]
The Acer Aspire V3-551G-X888 comes with a 15.6 inch Active Matrix TFT Color LCD which is 16:9 with a 1366 x 768 screen resolution with LED back-light which has the cine-crystal technology
AMD Quad-Core Processor A10-4600m With turbo core technology which can crack up the processor up to 3.20GHz
AMD Radeon HD 7660G Also with a Dedicated Radeon 7670M with a 1GB VRAM
The box the Acer Aspire V3-551G comes with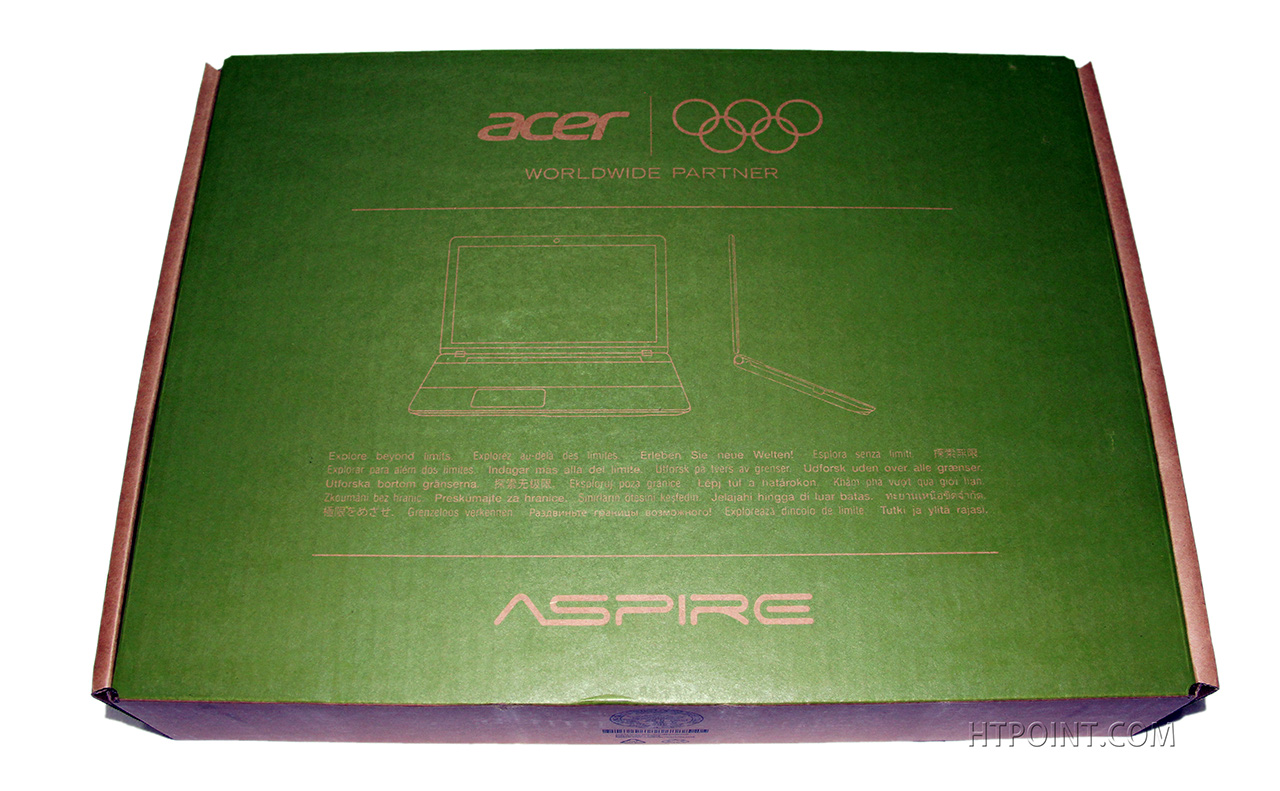 The info sticker on the right hand side which can be removed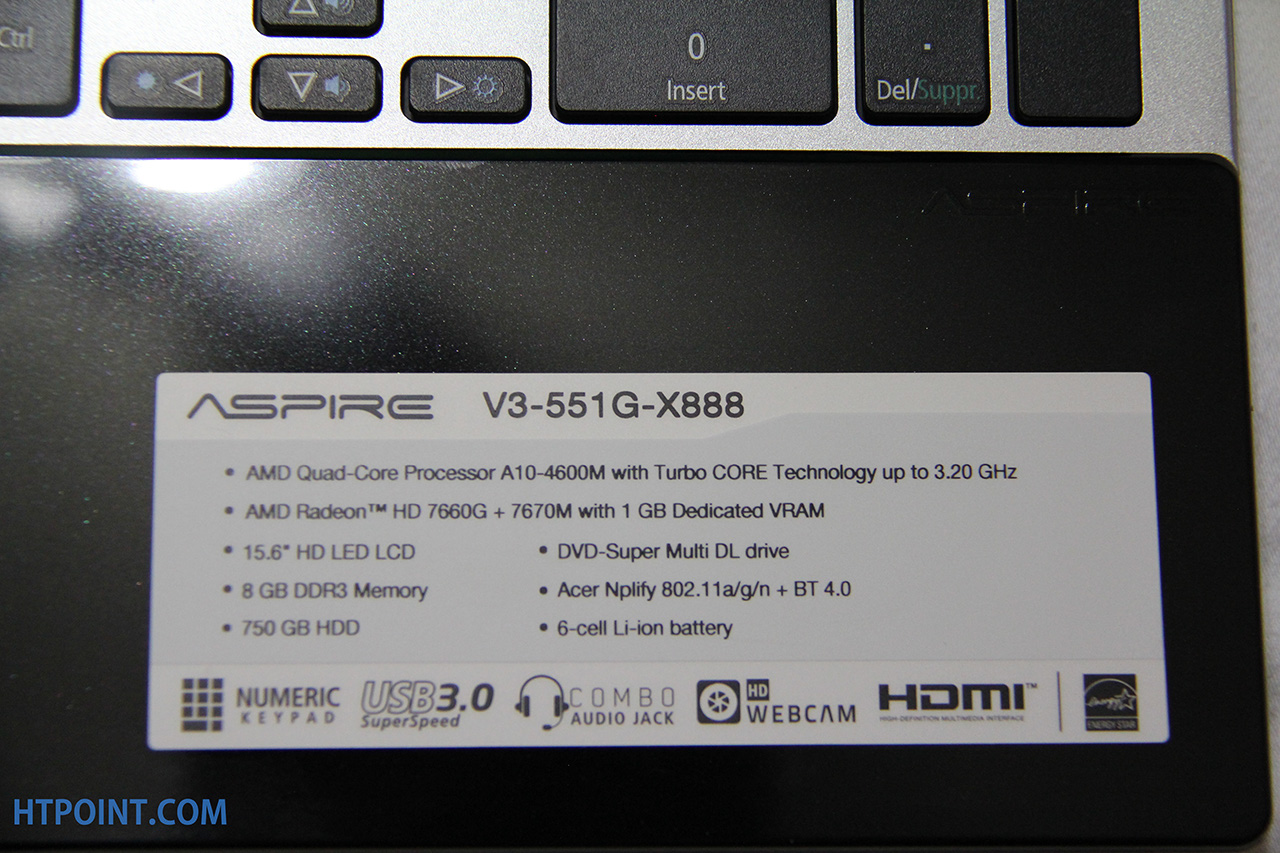 Chassis
The case of the Acer Aspire V3-551G has a very nice glossy piano finish which gives it a metallic look, the only one downside to this it will be a fingerprint magnet so you will have to carry a cloth with you wherever you go.
The case is decently firm, the chiclet keyboard and touch pad are very decent, the overall workmanship of the chassis is good, considering the price of the notebook.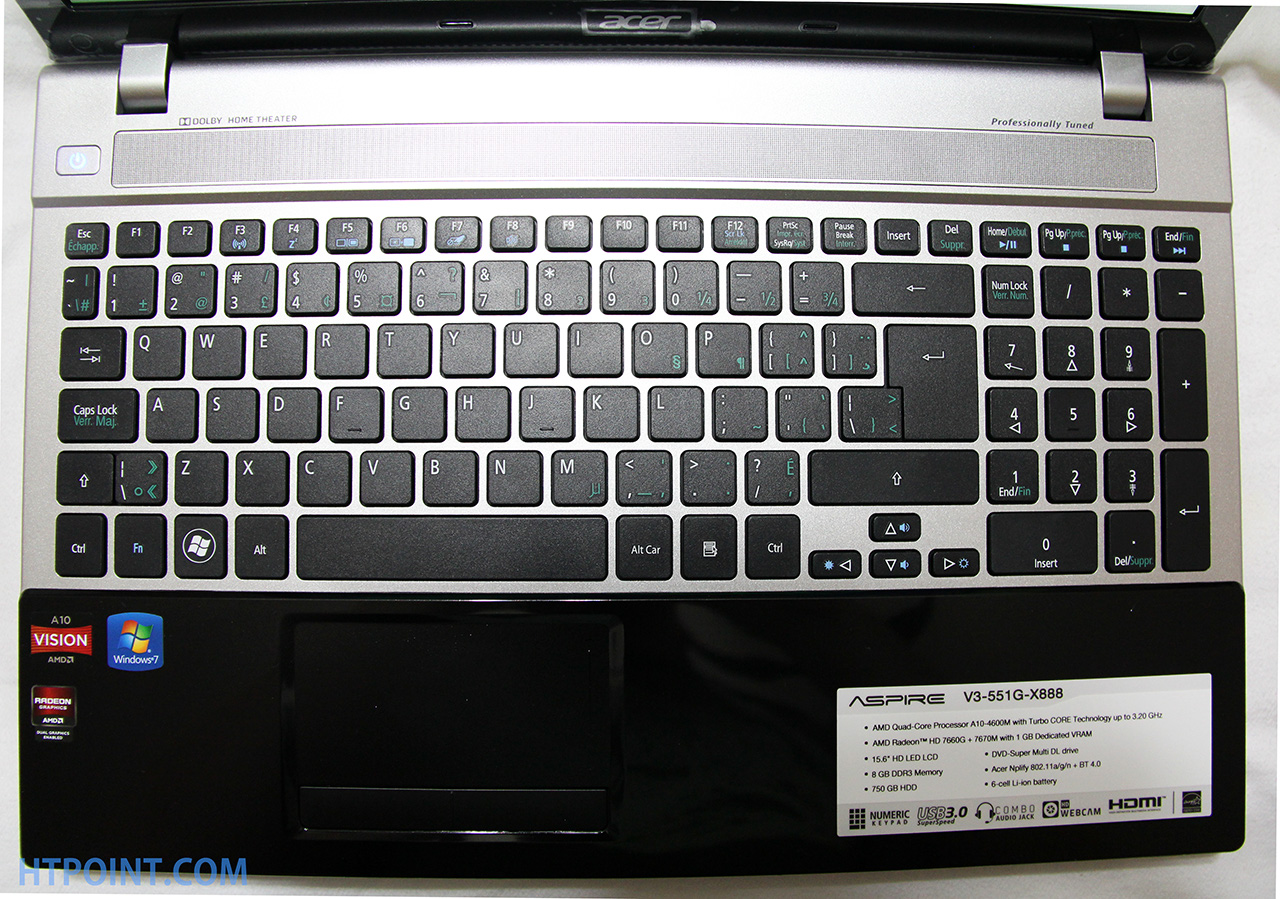 The Connectivity
[styled_box title="The notebook has" class="sb_orange"]1 x USB 3.0
2 x USB 2.0
1 x HDMI
1 x VGA port
Ethernet port
Audio and Microphone inputs
DVD Rom – [/styled_box]
The left side: 1x usb 3.0, HDMI,  VGA interface, Gigabit Ethernet port, and power in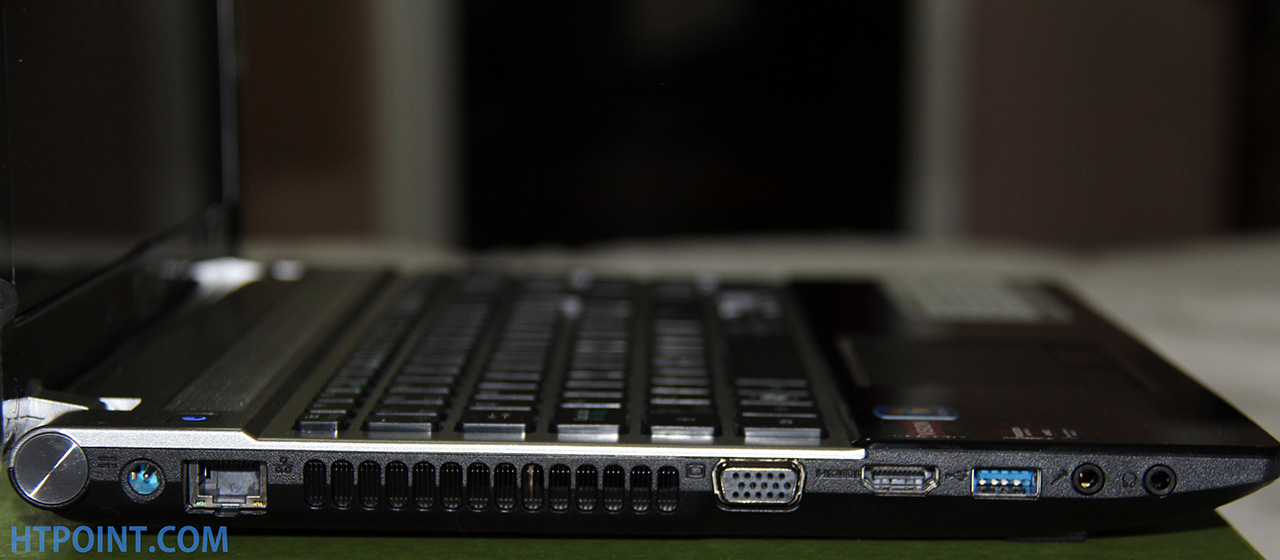 The right side : 2 X USB 2.0, dvd rom, and kesington lock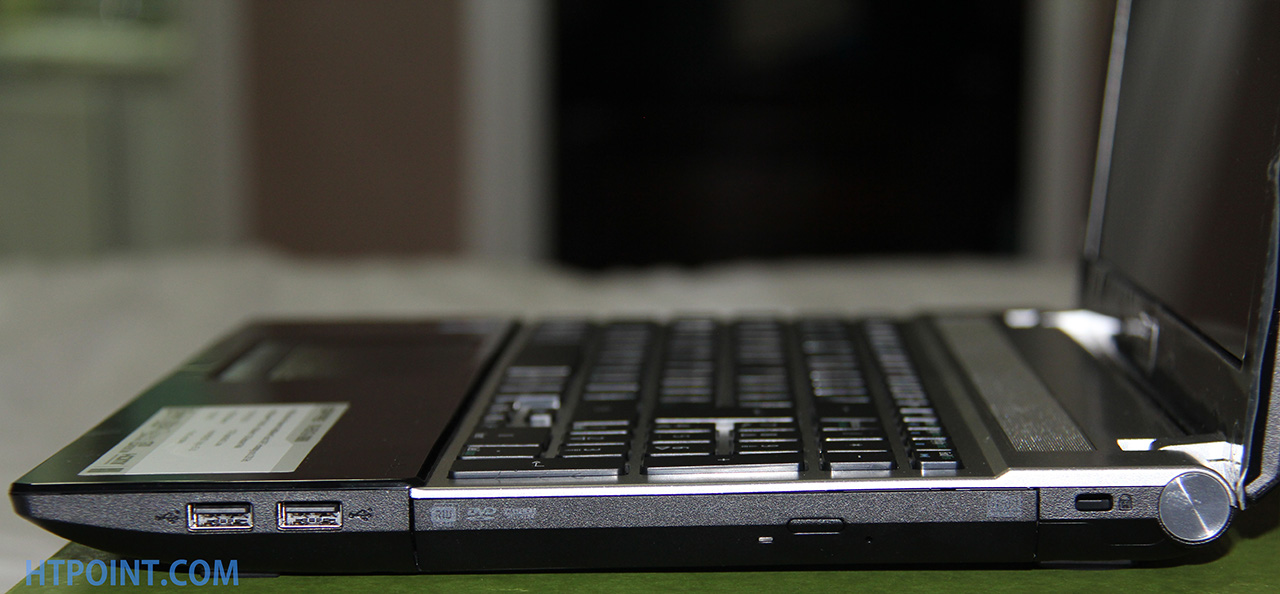 keyboard
The chiclet keyboard which is very nice a comfortable to type on very easy to get used to the keys do not make noise so you wont be waking anyone up while you are typing, the acer includes a full keyboard for this 15.6 inch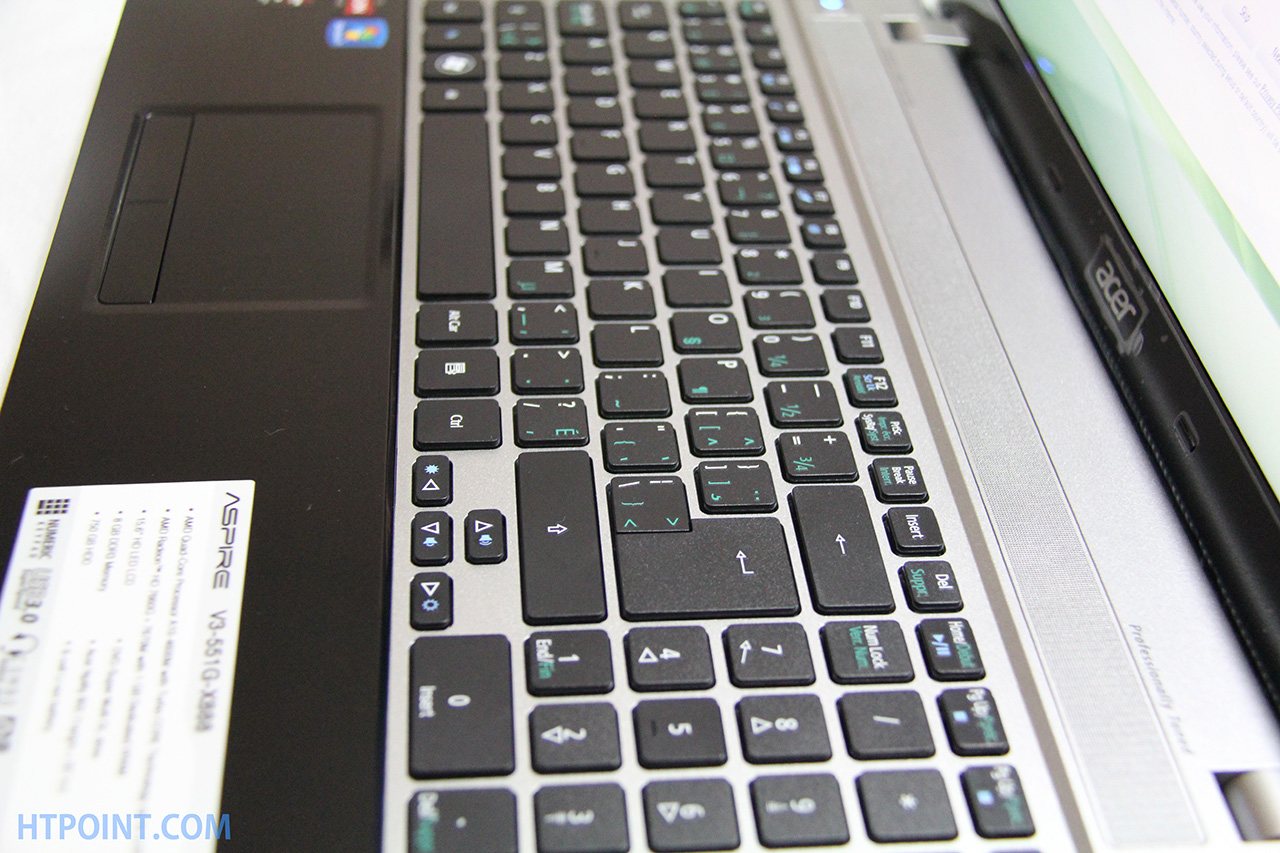 Touchpad
The multi touch  touchpad has a very nice wide space, also scrolling and you can pinch to zoom and zoom out images, or pages.
Audio
The Acer Aspire V3-551G uses a Dolby home theater configuration system, the sound is very descent the mid's and highs are little better, the bass is not that great but overall if you are going to be watching a youtube video it will be nice if you are going to be watching a movie the sounds sounds okay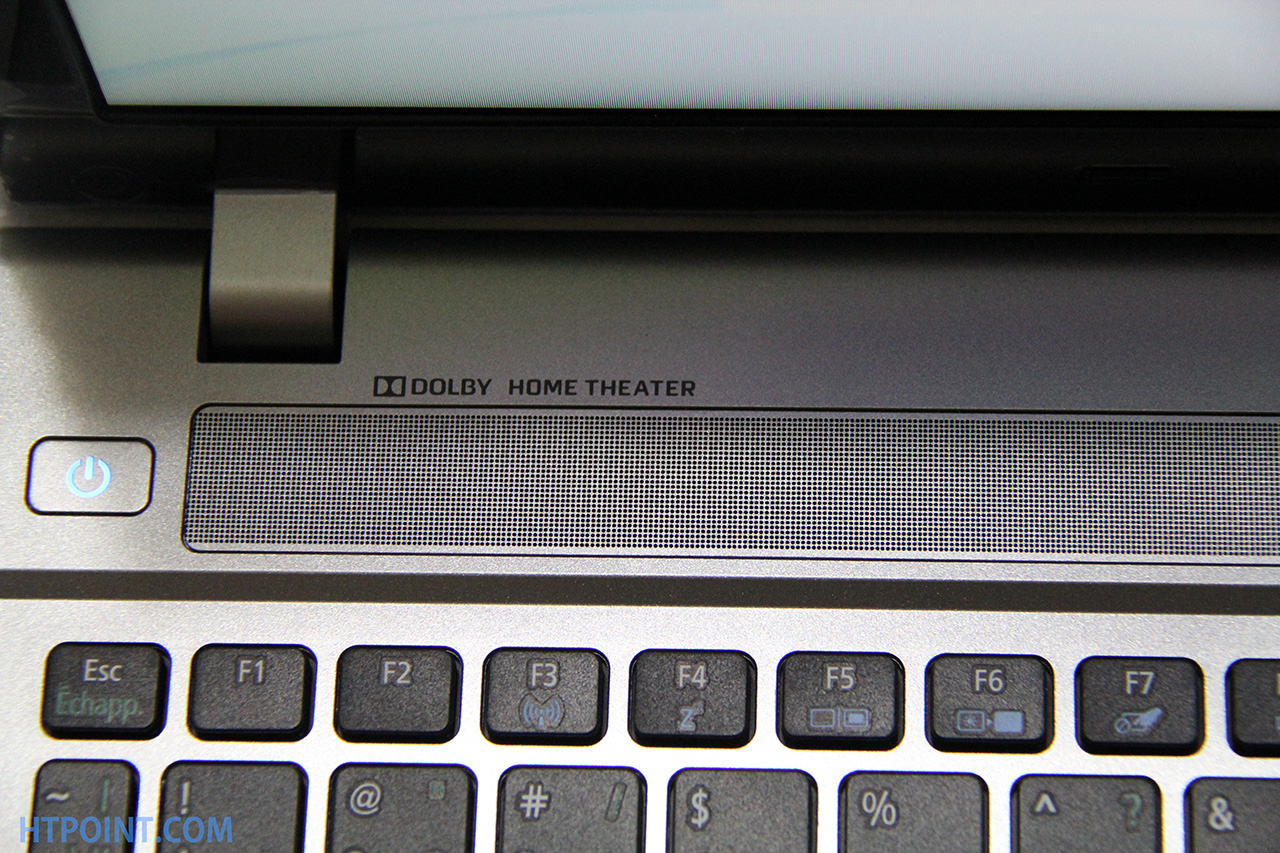 Under neath the Notebook, Its very nice and clean you can remove the battery, also by removing just a few screws you will be able to upgrade the hard drive to an SSD which will make the notebook boot faster move files faster it will improve allot.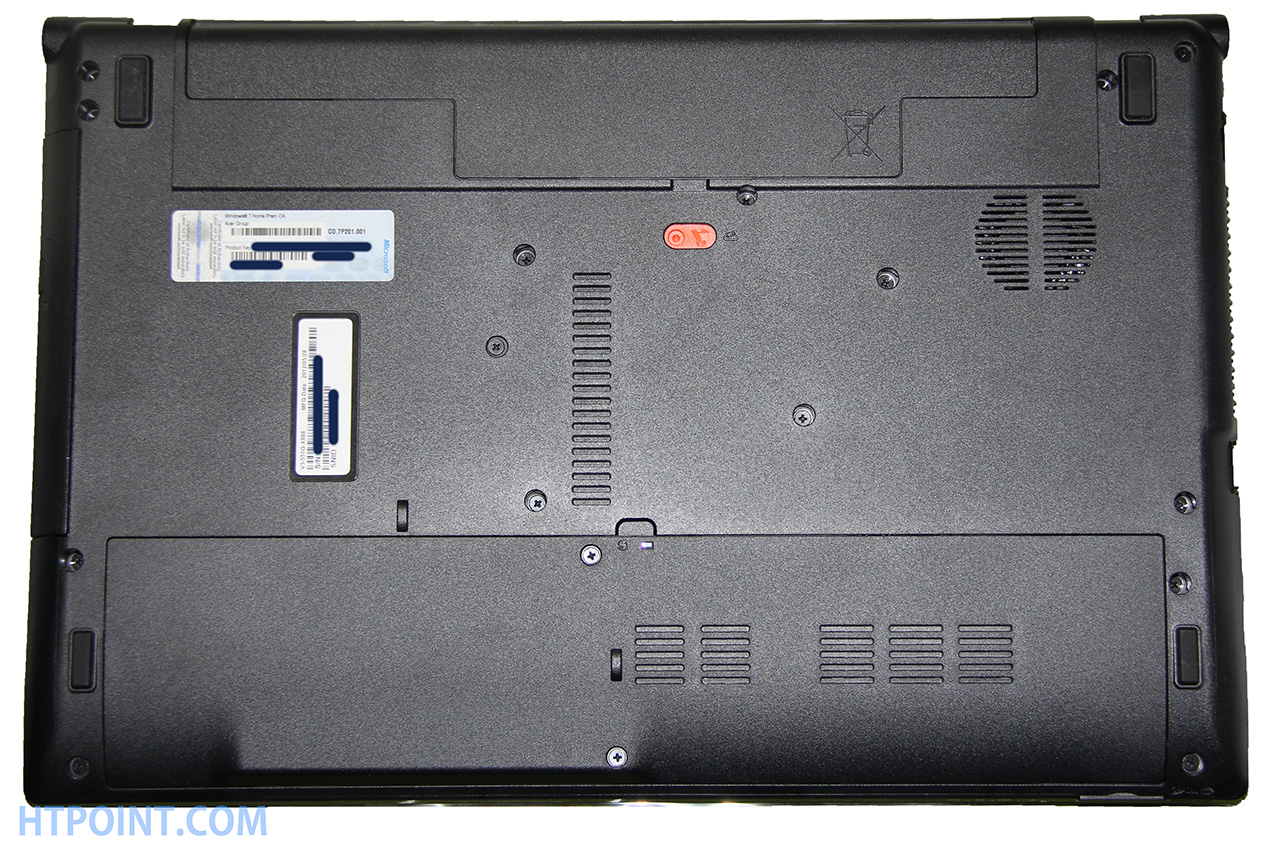 The battery
3 to 4 hours regular web browsing , if you are going to be watching a movies you will get a good 2 to 3 hours,
This is how it looks like when you take out the battery and remove a few screws you will be able to upgrade or change ram or hard drive or wifi module
The Acer Aspire V3-551G X888 come with a 750GB hard drive. and 8 gb of memory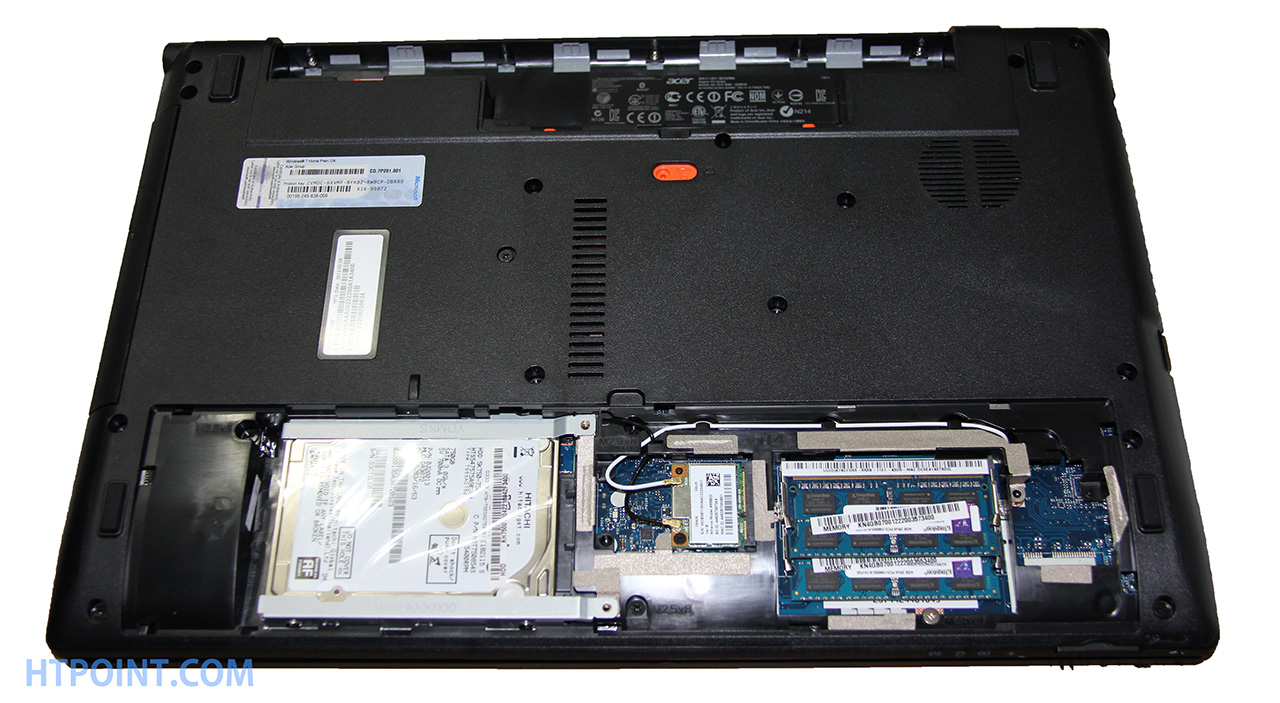 A closer look at the wifi module which can be upgraded and a closer look at the 8 gb memory the Acer Aspire V3-551G comes with.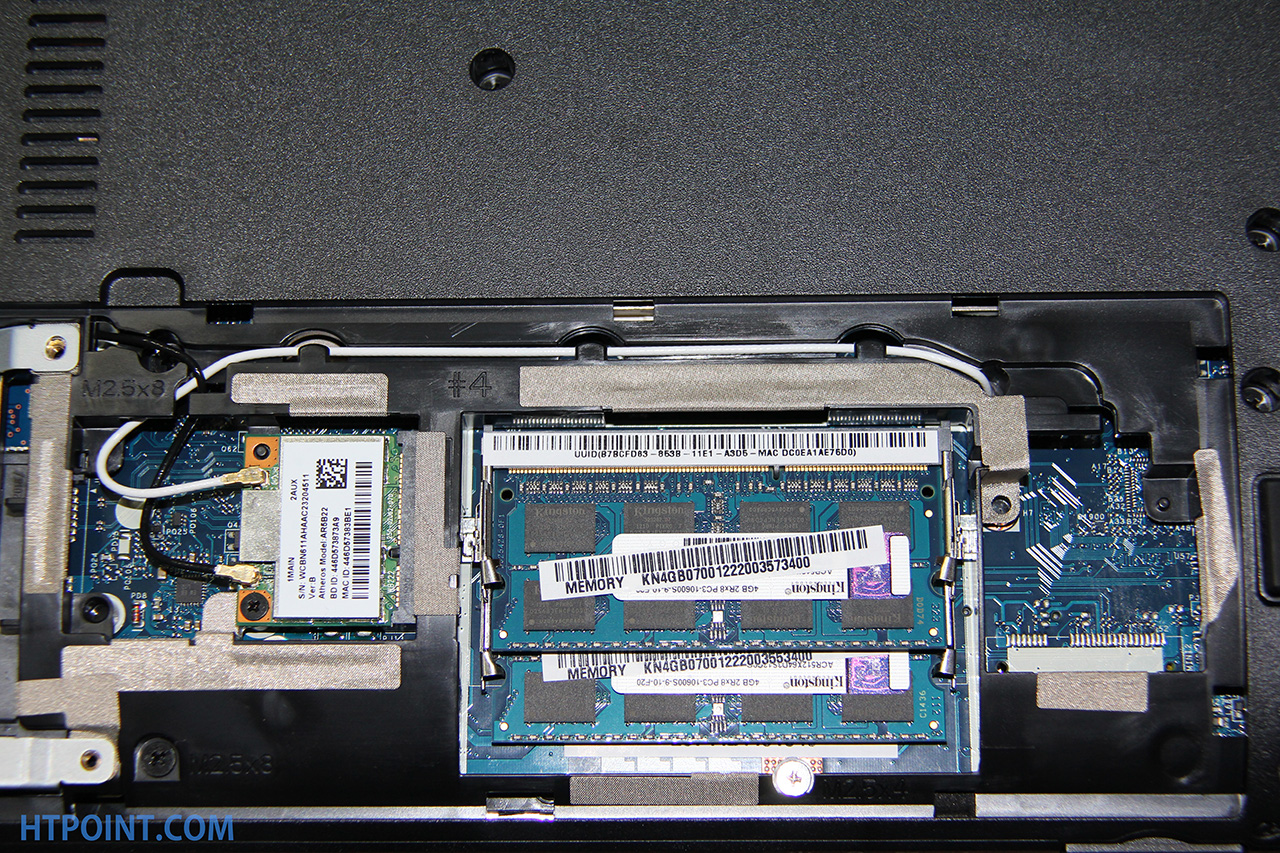 Windows Experience score: Note this is after i installed windows 8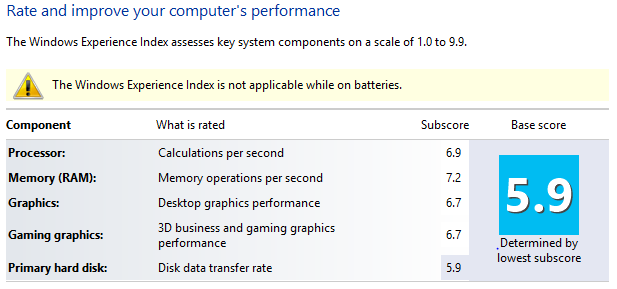 Comparing windows 7 and windows 8 windows experience scores
[tabs class="small_tabs"][tab title="Windows 7″]
Processor: 6.9
Memory (RAM): 7.2
Graphics: 5.9
Gaming graphics: 6.3
Primary hard disk: 5.9
[/tab][tab title="Windows 8″]
Processor: 6.9
Memory (RAM): 7.2
Graphics: 6.7
Gaming graphics: 6.7
Primary hard disk: 5.9
[/tab][/tabs]
Here is the Gpu-z graphic card information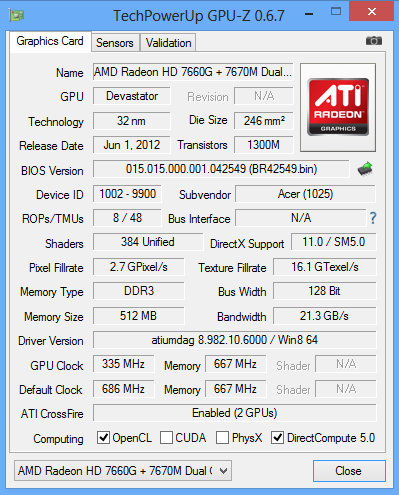 Here is the cpu-z information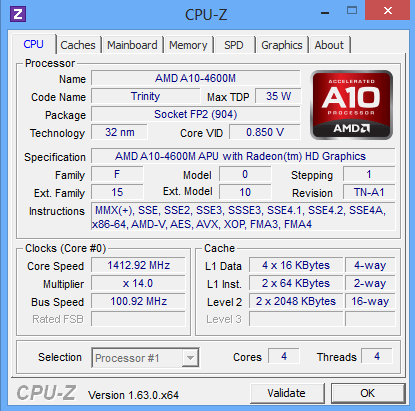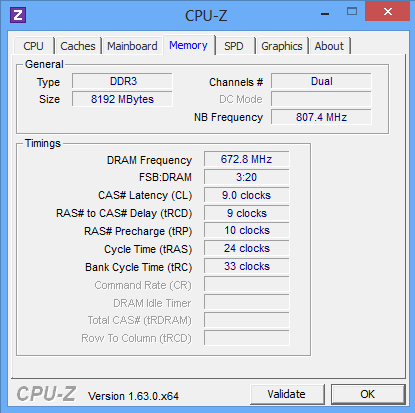 Benchmark Test
The Acer Aspire V3-551G scores a 9560 3dmarks score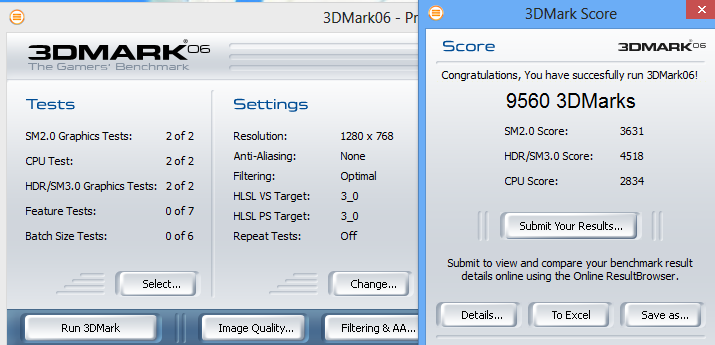 The Acer Aspire V3-551G score a P2057 on 3D Mark 11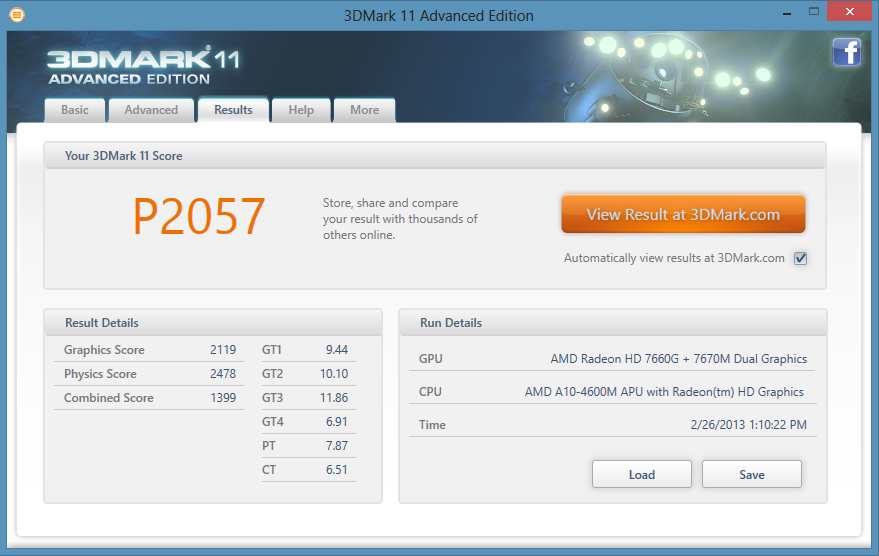 The Acer Aspire V3-551G scored a 2083 on PCMARK 7

[styled_box title="Full Specifications:" class="sb_orange"]
Operating System : Windows 7  Home Premium 64 bit
Processor :  AMD Quad core Processor a10-4600m
LCD :  15.6 HD ACER CineCrystal LED LCD
Graphics : AMD Radeon HD 7670M 1GB VRAM
Memory : 8GB DD3
Storage: 750GB HDD
Optical Drive: DVD-Super Multi Dl drive
Card Reader: Multi in 1 card reader
WLAN : Acer Npify 802.11a/g/n + Bluetooth 4.0
WEBCAM: HD webcam
Battery : 6 cell Li-ion battery
[/styled_box]
This is an official High Tech Point Review