Know when your package is dropped with this drop tag (video)
Would it be great when the a package arrives at your door you look in your smartphone if the parcel was dropped o or not. This way you have proof that it was the fault of the carrier and not the manufacture problem.
The drop-tag uses sensors to observe the movement of the in this case a package and it records this on the actual drop tag which than you can view on your smart phone to see the movements of the package.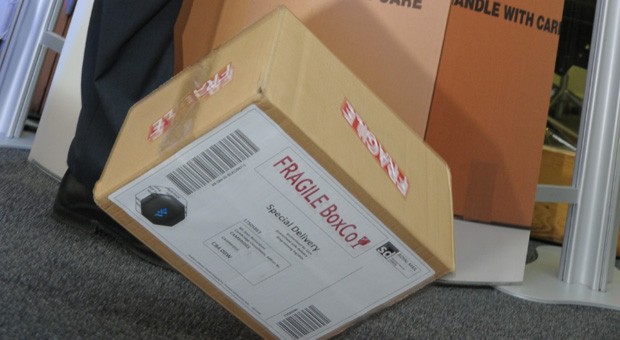 The drop tag will feature Bluetooth 4.0 which will transmit data in real time. This will prevent mail carriers be lazy at their job and to be careful when they handle such things as video cards being shipped or hard drives fragile to be exact.
Droptag Video
[youtube link="https://youtu.be/1PaA_KaxKdA" width="590″ height="315″]
Source: engadget