The Sprach Conference Mate Bluetooth speaker makes it really easy and fast way of pairing your devices,  while enjoying rich quality audio from professional conference calls to streaming you music while having long-lasting rechargeable battery life.
 

Spracht Conference Mate Review
[youtube url="https://youtu.be/7HJNxnI7fd4″ autohide="0″ fs="1″ hd="1″]
Spracht Conference Mate  Package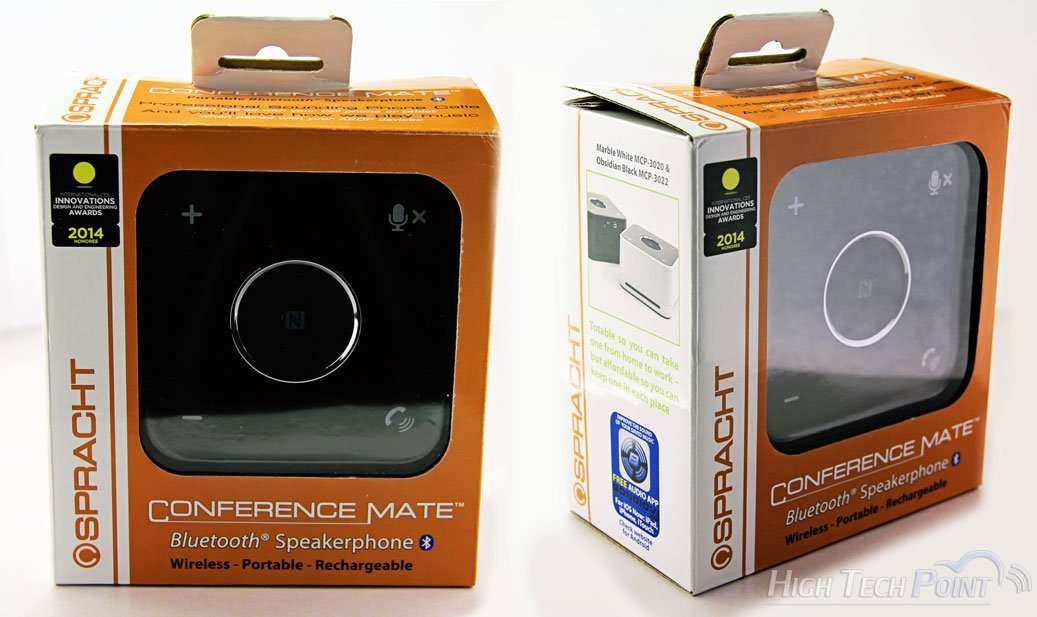 What's in the box
With the Spracht Conference Mate you will be getting:
Spracht Conference Mate Portable NFC enabled Bluetooth Speakerphone Device
USB Cable
AC Adapter
Users Guide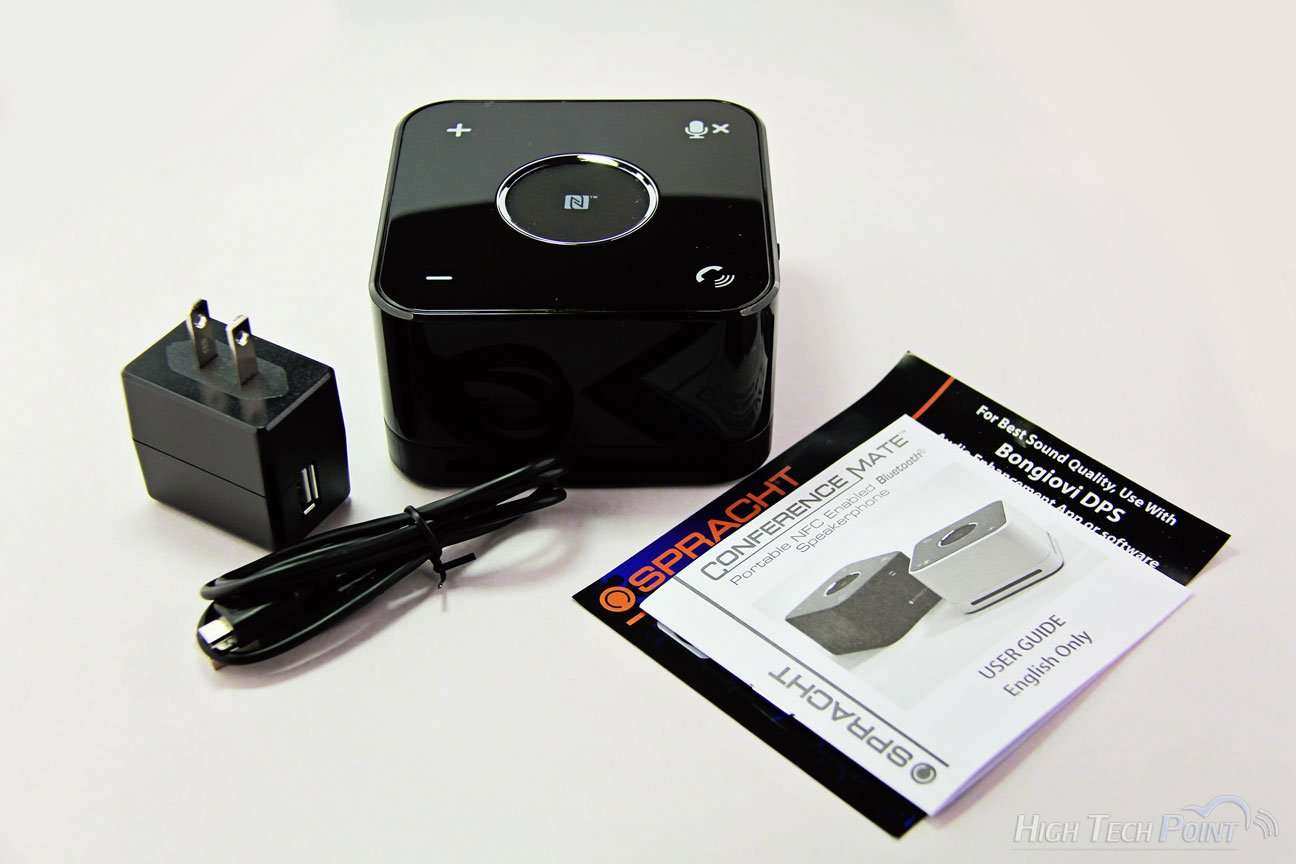 Controls
The Spracht Conference Mate features a nice piano finish, the controls are located on top where you are able to answer calls mute and volume control, we also have the NFC on the top which makes it easy to connect you NFC enabled smartphone devices.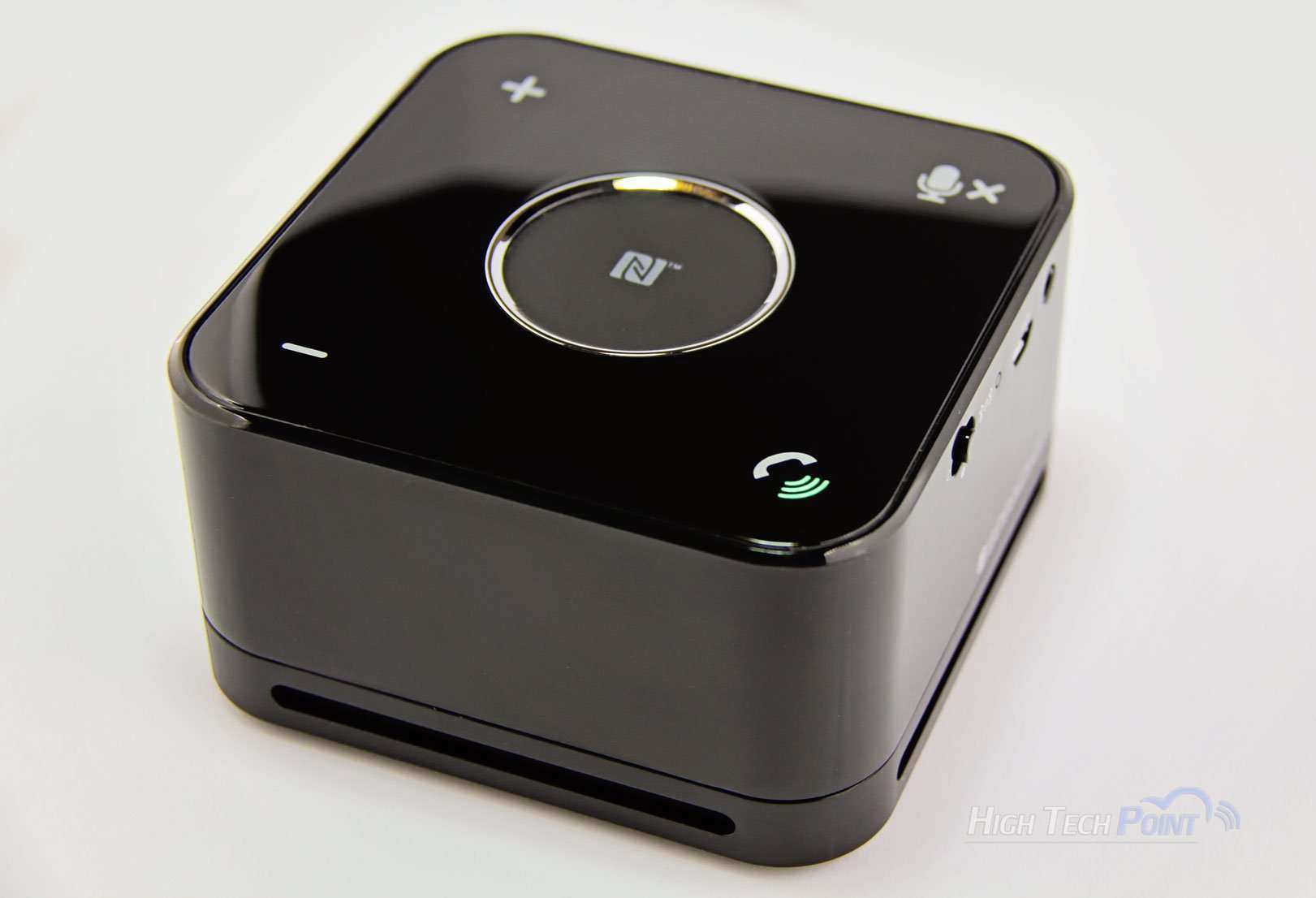 Connectivity
NFC enabled for devices with NFC (Near Field Communication)
Bluetooth
Micro USB
3.5 mm Jack
The Spracht Conference Mate makes it very easy to connect to any device with NFC/Bluetooth or 3.5mm Jack.  The A2DB makes it extremely easy to connect your Bluetooth smartphone or other devices which delivers high quality Bluetooth audio.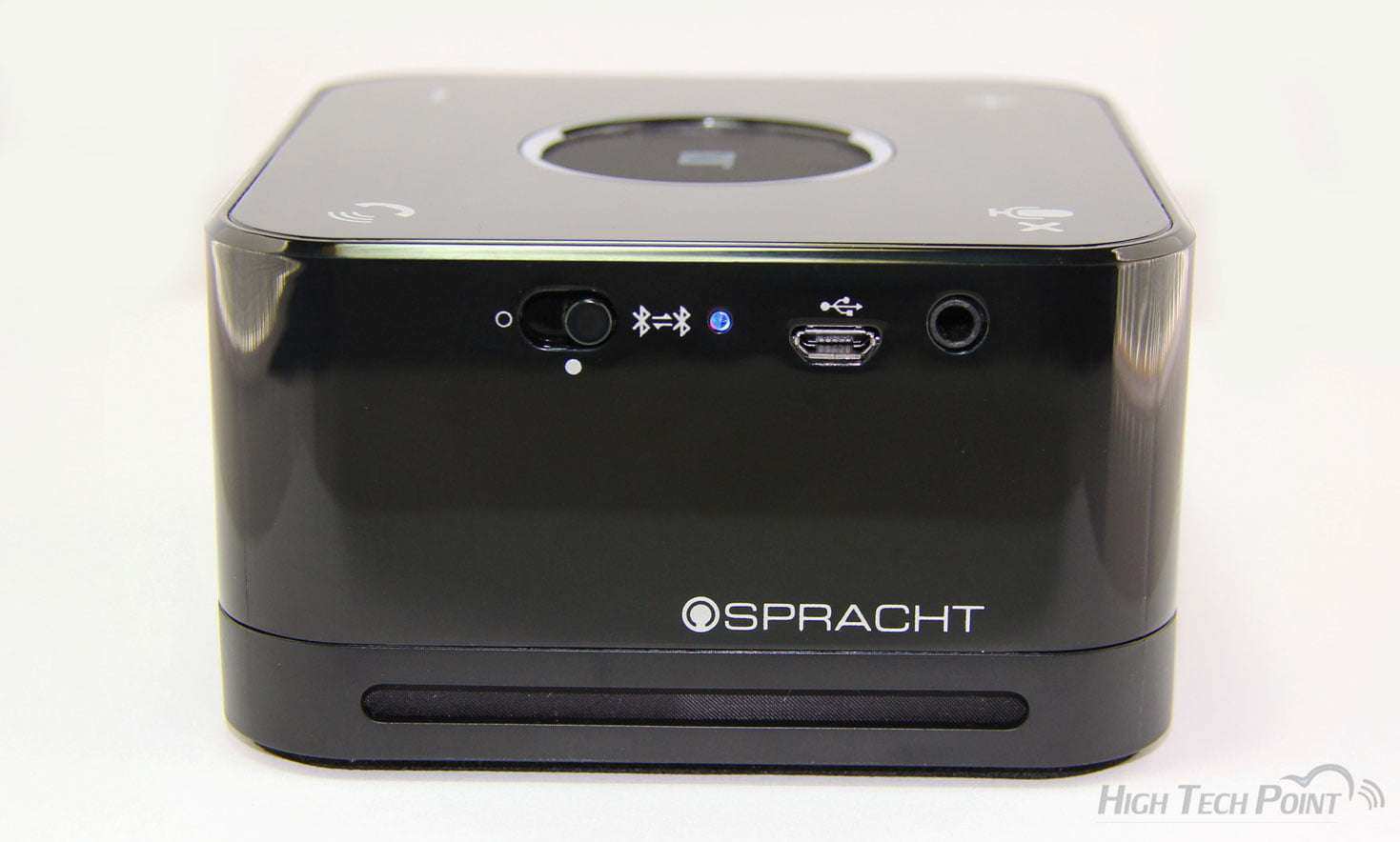 Audio Quality
Spracht Conference Mate audio quality is what sets it apart from other Bluetooth speakerphone devices as it has 2 microphones which makes sure you are heard on the other end of the line. Also featuring full duplex meaning you are able to hear and talk at the same time without the audio lowering or disrupting, with all of that being said the clarity  is amazing when you are making calls, the DSP also is noticeable as less noise can be heard which just adds more pleasure to enjoyed a conversation with the Spracht Conference Mate.
With the speaker facing downward really improves the bass, the mid and highs sound comes from all four open slots on the sides making this a surround sound cube which  makes the sound quality great for music or being on a call.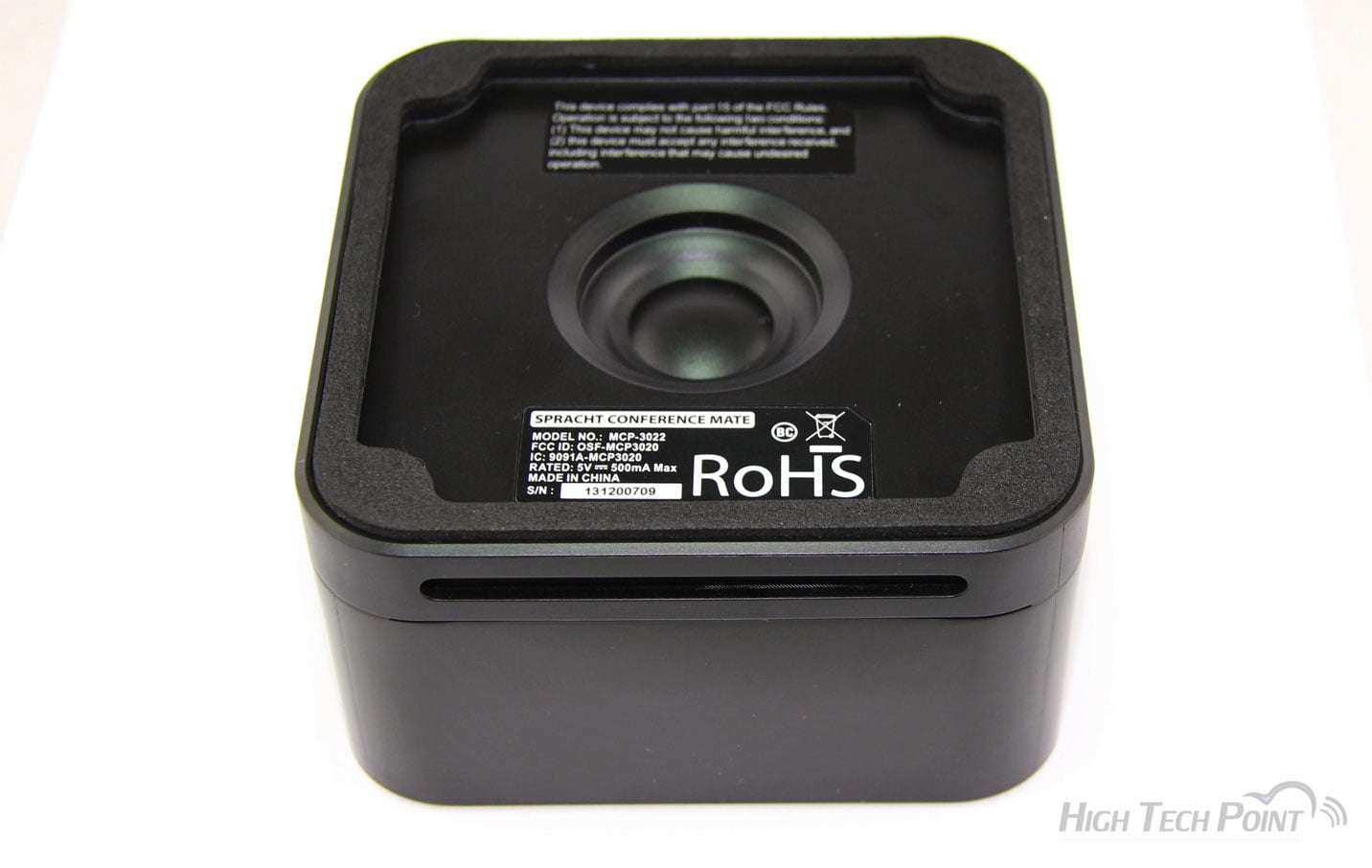 When not on a call, I am listening to my music on the Spracht Conference Mate, the 4″ by 4″ makes the Spracht Conference Mate very easy to have where ever you go from your work to outside, the great thing is there is only a one time need to connect the device via Bluetooth ,and than you are free , able to play your music or answer a call without having to worry about anything.
The green led is the conference call/end button, and red led for mute is lit up showing that you are in a call which you are also able to mute the call without the need to touch your smartphone.

Battery Life
When it comes to any portable device, the battery is where most people look for, the Spracht Conference Mate is able to deliver a nice long lasting battery life of 7 hours which it has a high power density Li Po battery. charging the device is as easy as charging your smartphone with the Micro USB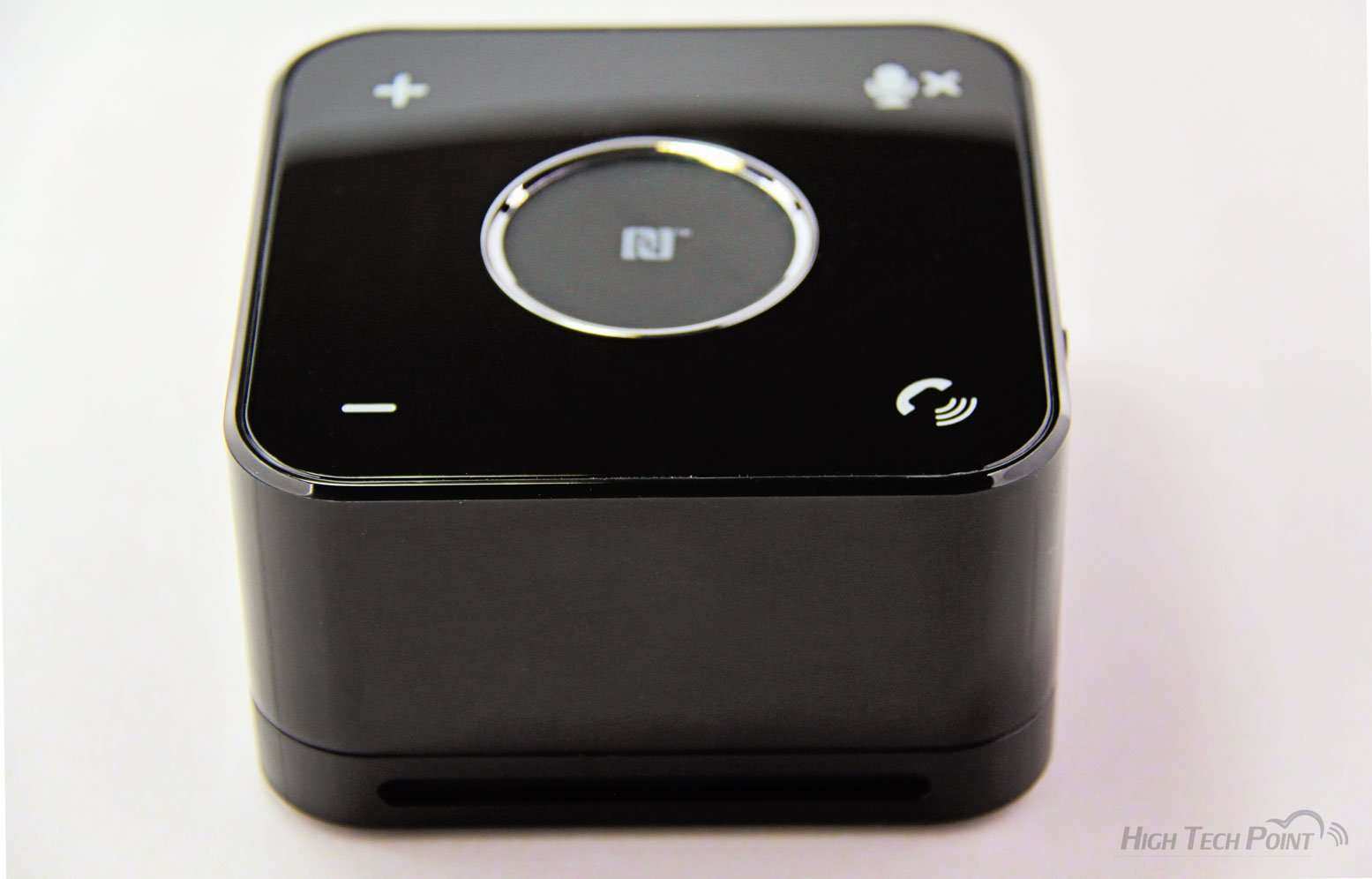 Spracht Conference Mate Review
To buy your own Spracht Conference Mateplease visit the link :  Spracht Conference Mate
[alert heading="Pros:" type="alert-success" block="false" close="false"]
Audi Quality / High Volume (Loud)
NFC / Bluetooth
Controls
Battery Life
[/alert]
[alert heading="Cons:" type="alert-error" block="false" close="false"]
Piano Finish Fingerprint Magnet
[/alert]
We would like to thank Spracht for providing us with the product to do  the Spracht Conference Mate Review.